37 Months Federal Prison Imprisonment for Chinese Businesswoman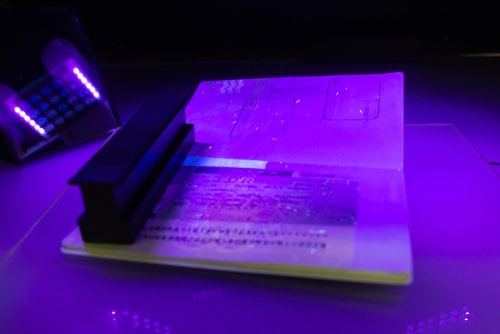 A Chinese businesswoman has been sentenced to 37 months in federal prison for conspiracy to commit visa fraud. 30-year old Weiyun Huang, also known as "Kelly Huang" of Beijing, China had provided false verifications of employment for foreign nationals seeking to stay in the United States on F-1 or H-1B visas.
Huang previously pleaded guilty to one count of conspiracy to commit visa fraud. U.S. District Court Judge Thomas M. Durkin on Friday imposed the prison sentence in federal court in Chicago. ohn R. Lausch, Jr., United States Attorney for the Northern District of Illinois; Emmerson Buie, Jr., Special Agent-in-Charge of the Chicago office of the FBI; and James M. Gibbons, Special Agent-in-Charge of U.S. Immigration and Customs Enforcement's Homeland Security Investigations in Chicago announced the sentencing.
Assistant U.S. Attorney Shoba Pillay is representing the government. An F-1 visa permits a foreign national to study in the United States at a university or other academic institution. An F-1 visa-holder could extend the visa by participating in a program that required the student to obtain temporary employment in their area of study.
An H-1B visa allows U.S.-based employers to temporarily employ foreign nationals in specialty occupations. A foreign national bearing an H-1B visa is allowed to stay in the U.S. for three years. There is also a possibility of extending their stay to six years. In the plea agreement, Huang admitted to founding two companies- Findream LLC and Sinocontech LLC.
The purpose of founding those companies was to employ foreign nationals in the United States. Huang advertised fraudulent visa-related employment with Findream on websites. Huang the companies provided false offer letters and verification of employment letters in exchange for a fee.