800,000 Evacuated, 350 Died in India Flooding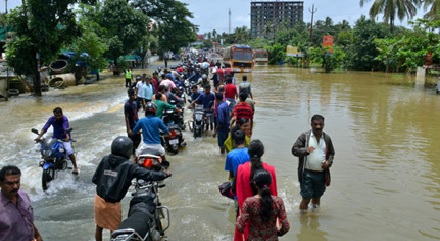 Kerala citizens suffer from massive floods and landslides. Rescuers evacuate hundred thousand of people from the disaster-struck areas.
Natural disaster took place in Kerala, southern India`s state, famous for its` picturesque nature and idyllic beaches. Hundreds of buildings and bridges were damaged by the storm. Rescuers use boats and helicopters to reach remote places. According to P.H. Kurian, a top disaster management official in Kerala, 10, 000 people are still in horrible conditions waiting for the disaster relief.
Some old people refuse to be evacuated, they are no ready to leave their homes. Rescuers provide bottled water. 400,000 gallons of water was delivered to Kerala from the nearby states.
The affected state will receive $70 million in support from the Indian government, the damage suffer exceeded $3 billion.
Over 350 died in flooding in Kerala, 31 others missing. Pope Francis prayed for Kerala victims on Sunday in Vatican City. He told that global community should unite and provide aid to the people from Kerala state.