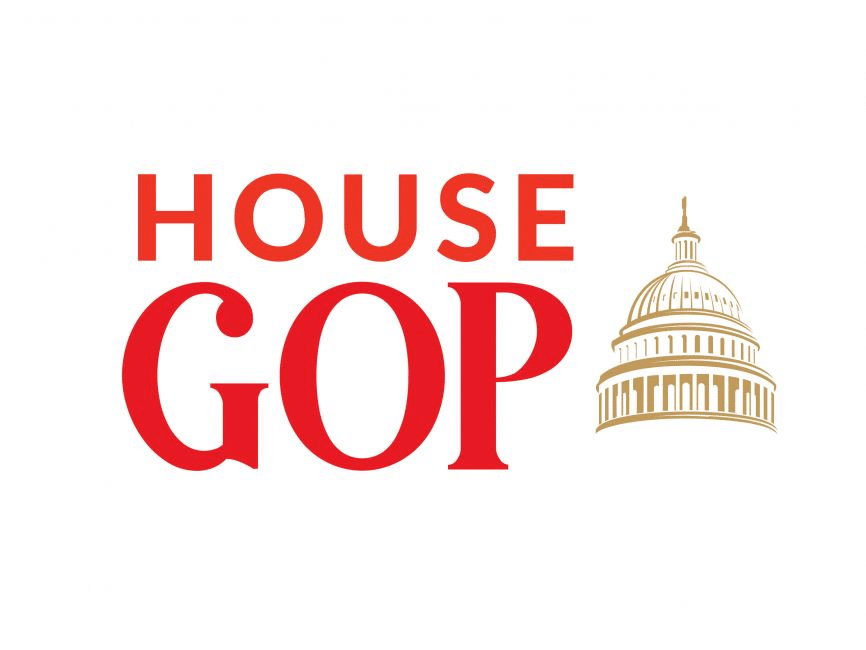 As Congress confronts its first test over America's engagement in the battle against Russia, doubt is building among House Republicans regarding the acceptance of more funds for Ukraine.
As the Senate works to include a Ukraine assistance package into a continuing resolution that would postpone the deadline for a potential government shutdown, the House may be put to a vote as early as this month.
More financing for Ukraine has long been opposed by a small group of far-right politicians, but this week, multiple GOP lawmakers told The Hill that mainstream House Republicans are also voicing their worries.
"It's not just the Freedom Caucus; I think there's a lot of people that are concerned with funding," said Rep. Lisa McClain (R-Mich.), a member of the House Armed Services Committee. "I think it all depends on what's in the bill."
McClain demanded that Congress direct its attention in the budget legislation toward maintaining the federal government's operations as well as domestic emergencies like the recent wildfires in Hawaii.
"We have the appropriations bills right that we need to get out," she said. "That is super critical. But also what I'm more concerned about is disaster relief for the United States. That's what our focus is on right now."
Former House Freedom Caucus head Rep. Andy Biggs (R-Ariz.) declared he would not support a new Ukraine package and had doubts that any Ukraine money will be brought up for vote anytime soon.
He was cautious, though, to predict that the opposition will eventually have enough support to block the approval of funding for Ukraine.
We have a lot of war hawks in Congress, so I'm not sure, he remarked.
Despite the fact that Republican opposition to American military aid to Ukraine has gradually increased over the course of the conflict's first 18 months, both in Congress and among voters, the GOP caucus as a whole and almost all Democrats have overwhelmingly approved prior funding bills for Kiev.
Although Speaker Kevin McCarthy (R-Calif.) seized the gavel with the pledge that there would be no more "blank checks" to Ukraine, the next vote on aid will be the first on a significant package.
The Senate is preparing to include funds for Ukraine in a continuing resolution (CR) to keep the government financed while yearly appropriations bills are being drafted, which has caused concern in the House.
If the House rejects a continuing resolution (CR) with the Ukraine funds attached, it may be postponed until later this year and added to other budget legislation or taken up separately.
Punchbowl News reported last month that McCarthy will attempt to approve the Ukraine funds as a separate supplemental bill instead of including it in a continuing resolution, but only if he also secures more funding for the border.
In response to President Biden's August request for $24 billion in assistance for Ukraine, including $13 billion in security assistance, Congress took action. As part of a $40 billion package that also includes funding for disaster assistance, Biden added the request.
The impeachment investigation involving Biden is also enmeshed in the House, which may have an effect on the budget negotiations.
A member of the Armed Services Committee, Rep. Nancy Mace (R-S.C.), stated that the House had "a lot of other issues ahead" of money for Ukraine.
"Additional funding for Ukraine is going to be difficult to sell to the American people because every day that we go on fewer Americans support the war in Ukraine," she said.
According to a CNN survey conducted in August, the majority of Americans—55 percent to 45 percent—against further aid to Ukraine are divided along partisan lines. The survey found that 71 percent of Republican respondents said that the United States should not contribute further assistance, compared to 62 percent of Democrats.
Stronger support has been seen in other surveys, such as one conducted by the Reagan Institute during the summer. According to a Fox News poll conducted in August, more Americans are becoming hesitant to help Ukraine, although the majority, or 40%, believe that support should remain constant.
Last year, Congress allocated $113 billion in funding for Ukraine, of which around $47 billion went directly toward addressing the country's military requirements.
However, the money supply is quickly running out. Due to the Pentagon's significant accounting mistakes, it is unknown how much money is still available; nonetheless, data that is readily available indicates that just a small amount of money remains after spending around $44 billion thus far.
Not just Democrats are putting pressure on the House GOP to support additional cash.
This month, Senate Minority Leader Mitch McConnell (R-Ky.) declared on the floor that opponents of aid to Ukraine were presenting "faulty arguments" by saying that subsidizing the conflict was worthwhile.
"Standing with our allies against [Russian President Vladimir Putin] is directly and measurably strengthening the U.S. military," he said. "Our support to Ukraine is grinding down one of America's biggest strategic adversaries."
The concern that Republicans may thwart more help has persisted among Ukraine's supporters even since they took control of the House in January.
This came to light in July when an unsuccessful attempt to include an amendment that would have stopped all U.S. military aid to Ukraine in a draft version of the yearly defense bill garnered support from 70 Republican members.
Republicans Vivek Ramaswamy and Donald Trump, two businessmen running for president, are adding their voices to the rising mistrust shown in surveys.
It's also feared that McCarthy's tense relationship with the Freedom Caucus, which issued a list of demands in August to get members to support the funding measures, might have a negative impact on Ukraine. One of them was a categorical rejection of "any blank check for Ukraine in any supplemental appropriations bill."
A member of the Freedom Caucus, Rep. Warren Davidson (R-Ohio), expressed optimism that McCarthy would completely stop financing for Ukraine from being discussed.
We need to address other issues, he continued. The House must continue to prioritize funding for the government.
Davidson stated that he will reject any more aid to Ukraine "until the Biden administration provides Congress with a clear mission" in a post on X, the website that replaced Twitter, on Thursday.
According to the Biden administration, its objectives in Ukraine have always been clear.
Jake Sullivan, the national security advisor for the White House, said to reporters on Wednesday that he is not of how frequently he has responded to this query over the last 15 months.
"We want Ukraine to be successful in combat. We want them to reclaim all of their land. Their sovereignty should be honored, added Sullivan. "We oppose the presence of Russian forces in Ukraine. We want the war to come to a conclusion.
"And it could end today, obviously, if Mr. Putin would do the right thing and just get the hell out," he said. That's obviously not going to happen at this time.