Chicago patents consider gun violence, cyberbullying, and poverty as top 3 social concerns for youth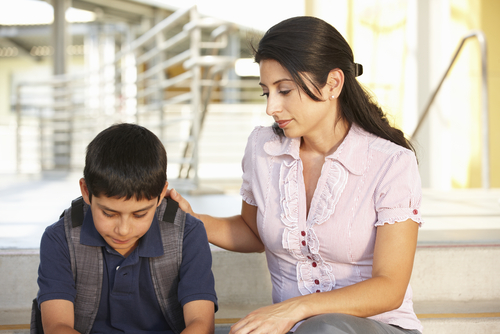 Ann & Robert H. Lurie Children's Hospital of Chicago and the Chicago Department of Public Health (CDPH) have released the results of their latest survey. Chicago parents selected gun violence, bullying/cyberbullying, and poverty as the top three concerns for youth. Hunger is the new entry in the list of the top 10 social concerns this year as compared to the last year.
According to the survey results, 62% of the parents from all community areas considered hunger as a huge problem for the children and adolescents. Matthew M. Davis, the chief of Community Health Transformation at Lurie Children's Hospital, said, "We are getting a loud and clear message from parents that gun violence, bullying, and poverty remain the biggest social challenges."
There is a need for more efforts for coping with these three big issues of Chicago. The top 10 list of social concerns needs redoubled efforts for their removal from society, according to Dr. Davis. Here is the current list of the top 10 social issues for children and adolescents in the minds of the parents in Chicago: –
Gun Violence
Bullying
Poverty
Racial Disparities in Health
Racism and Discrimination
Social Media
Lack of Adult Supervision
Hunger
Fewer Job Opportunities
Violence in Schools
Hunger is the new entry this year in the list of top 10 social concerns viewed by Chicago parents. Allison Arwady, the acting commissioner of the CDPH, said, "We must prioritize tackling the social challenges that parents continue to specify."
The issues of violence, trauma, and poverty have been addressed by the city. The Youth Services Division of the Department of Family and Support Services provides educational support to the youth. The budget proposed by Lightfoot for the year 2020 includes investments for the betterment of community infrastructure in the violent communities of the city. Lauri Children's Hospital aims to provide the best health services to the children.