Alleged ISIS material supporter charged in Chicago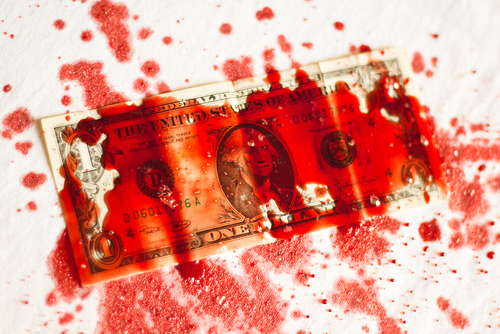 A Chicago-area street gang's leader has been arrested by the police on the charges of providing material support to the Islamic State of Iraq and al-Sham (ISIS). An affidavit is filed in the US District in Chicago which stated that Jason Brown provided cash of $500 to an individual in Chicago on three occasions this year.
Brown is also known as Abdul Ja'Me in Chicago and he is a leader of a street gang of Chicago. According to the charges, he gave the money to a person that was allegedly wired to an ISIS soldier combating in Syria. The affidavit stated that the person who Brown gave the money was a confidential worker of the law enforcement. The ISIS soldier whom the money was supposed to be sent was an undercover agent of the law enforcement, according to the allegations.
Brown, 37-year-old, is a resident of Lombard, Illinois. The police arrested him on Thursday. He is facing charges of providing material support and resources to a foreign terrorist organization. Sunil R. Harjani, a US Magistrate Judge, will hear the detention hearing of the case on Nov. 21, 2019.
According to the complaint, Brown is the leader of the AHK gang. The gang is active in the Bellwood area of Chicago. The AHK gang comprises the former members of other gangs. The former members of the Black P Stones, Gangster Disciples, and Four Corner Hustlers are included in the AHK street gang. Another complaint was filed against six other members of the AHK gang. The charges of drug offenses were filed against them in the criminal complaint.
John R. Lausch, the US Attorney for the Northern District of Illinois, said, "The conduct alleged in these two complaints presents grave risks to our community." Lausch announced the charges against the AMK street gang members in the court. According to the charges, the AMK members and associates were involved in the trafficking of heroin, cocaine, and fentanyl analogue. The public should know that the charges against any person are not evidence of guilt.