Big honor for TRIO Director DeAndre Butler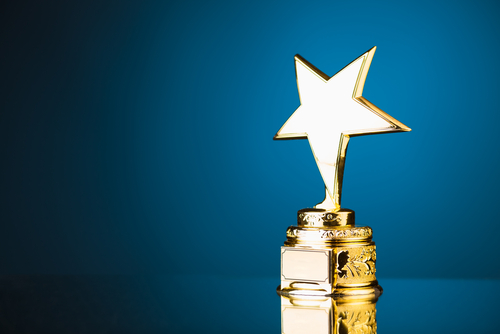 Huge Achievement for Joliet Junior College director of Project Achieve/TRIO Programs as Community College Business Officers (CCBO) honors him with a humanitarian award. He has been given the 2019 Bob Hassmiller Award for Humanitarian Service during the organization's Annual Conference held October 26 – 29, 2019, in Fort Worth, Texas.
The CCBO awards have been given since 2013. The awards are used to recognize the leadership and financial impact made by individuals and departments within community college business offices throughout North America. The Bob Hassmiller Award for Humanitarian Service is given to those who assist fellow beings without any discrimination making sure that the respect level remains intact and inspiring mutual understanding, cooperation and friendship.
Angie Kaysen-Luzbetak, dean of Student Success at JJC says "At DeAndre's core is his commitment to servant leadership and humanitarian outreach." She added, "I have worked with him for more than 10 years and continue to be inspired by his devotion to students and the community."
"CCBO Awards recognize the important contributions business officers are making at their institutions and in their communities," said Rob Galick, JJC vice president of Administrative Services and newly installed CCBO President. "I could not be more proud to announce Deandre's award to both the association and Joliet Junior College communities."
CCBO tries to improve the standard of education by equipping community college professionals with the essential knowledge, skills, and collaborative opportunities to better serve their colleges. CCBO runs its flagship program, the Leadership Academy. Through this academy, CCBO trains the next generation of chief business officers.