Joint Federal and State Investigation Charges 24 Defendants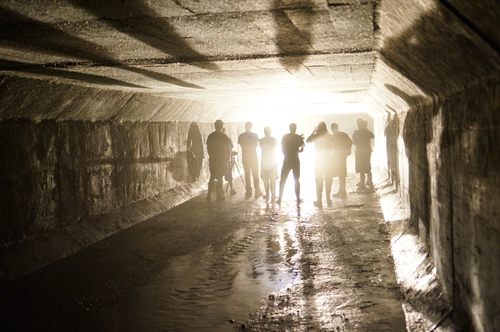 A joint investigation of federal and state was launched that targeted two street gangs responsible for firearms offenses, narcotics trafficking, and violence on the West Side of Chicago. The investigation led to charges to twenty-four individuals. The investigation was dubbed "Operation Full Circle." Federal, state, and local law enforcement officers worked together to seize drugs, weapons jewelry, and illegal cash.
The officers seized 34 firearms, more than 6.7 kilograms of heroin, more than 17 kilograms of cocaine, more than a kilogram of fentanyl, approximately 50 grams of crack cocaine, 200 pounds of marijuana, and more than $1.3 million in cash and jewelry allegedly purchased with narcotics trafficking proceeds. The Austin neighborhood on the West Side of Chicago was the main area affected by the illegal activities.
Organized Crime Drug Enforcement Task Force (OCDETF) and the Chicago High-Intensity Drug Trafficking Task Force (HIDTA) jointly conducted the investigation. Federal, state, and local law enforcement agencies comprised the task forces. The task forces worked together to identify, disrupt, and dismantle the most serious drug trafficking organizations.
Part of "Operation Full Circle" was "Operation Wicked Stones." It focused on the activities by alleged high-ranking members of both the Wicked Town faction of the Traveling Vice Lords and the Black P-Stone Nation street gangs. Federal firearms, narcotics, and money laundering offenses were alleged in the indictments and a criminal complaint unsealed in U.S. District Court in Chicago.
John R. Lausch, Jr., United States Attorney for the Northern District of Illinois; Kristen deTineo, Special Agent in Charge of the Bureau of Alcohol, Tobacco, Firearms & Explosives; Robert J. Bell, Special Agent in Charge of the Drug Enforcement Administration; Kathy A. Enstrom, Special Agent in Charge of the Internal Revenue Service Criminal Investigation; Nicholas Roti, Executive Director of Chicago HIDTA; and David Brown, Superintendent of the Chicago Police Department announced the charges.