Jury convicts 13 Peoria street gang members over charges of violent crimes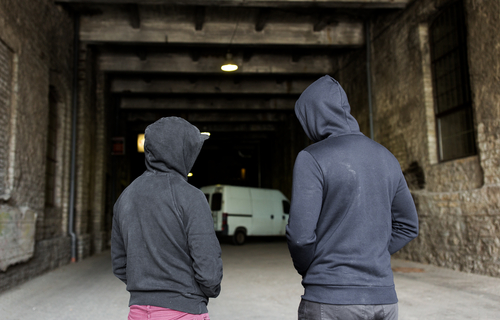 13 members of a Peoria street gang, Bomb Squad, have been convicted by a jury. The members were charged with conspiracy to organize and operate the gang as a criminal enterprise. They were involved in several violent crimes including gun violence, attempted murders, murders, and drug trafficking. The announcement of the conviction was made by John C. Milhiser, a US attorney, Tim Jones, a special agent-in-charge of ATF, and Loren Marion, the chief of Peoria Police.
Milhiser said that those convictions represented the dedication and commitment of their law enforcement partners. He added that they would continue their work for prosecuting the violent crimes in the community. He also admired the services of US Marshal Brendan Heffner and his team in his comments. Milhiser said, "The Marshals Service has done tremendous work during this lengthy trial."
Special Agent Tim Jones said that the verdict reassured the community that the law enforcement officials were on their side. He added that they would continue working with the US Attorney's office to bring violent criminals to justice. Chief Marion recognized the efforts of the agencies and officials involved in the investigation of this case. He said that the efforts of agencies and officials had taken those criminals off the streets of Peoria.
According to the jury, the gang members were convicted under the Racketeer Influenced and Corrupt Organization (RICO) Act. The jury found that the gang members were involved in violent crimes including murder, attempted murder, and assault from 2013 to the present.
The defendants will be sentenced in mid-June, according to the court documents. Ronald L. Hanna, Adam W. Ghrist, and Douglas F. McMeyer, the assistant US attorneys, represented the government during the prosecution. The Peoria Police Department and the Bureau of Alcohol, Tobacco, Firearms and Explosives conducted the investigation. This case is also prosecuted under the Project Safe Neighborhoods (PSN).