Another Pearl Harbor survivor dies at age of 97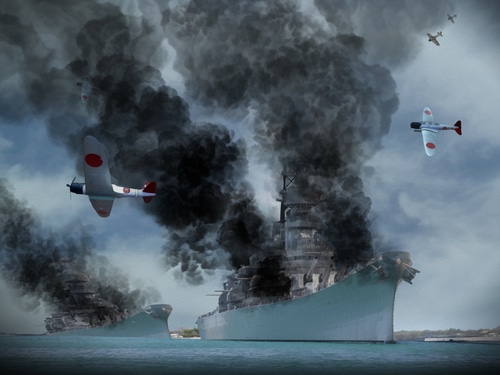 Donald Stratton, one of the last survivors of Pearl Harbor, has died at the age of 97. Pearl Harbor came under an attack on December 7, 1941. Stratton was onboard the USS Arizona. The National Park Services stated that Stratton joined the US Navy in 1940. He was assigned to the USS Arizona. Stratton told the media that he was on the forward mast of the ship when it burned.
A fellow sailor came to help him and threw a line towards him. He crawled to safety above the high water through that line. It was not enough for Stratton to reach safety as 70% of his body was burned from the flames. He was medically discharged by the services in the following September. The US National Park Services said that Stratton had died at the age of 97.
He was among one of the last surviving service members from the Pearl Harbor attack. The USS Arizona memorial in Hawaii recognized Stratton. The flags at the memorial were flown at half-staff to honor Stratton. According to the sources, 2390 service members lost their lives in the attack. President Donald Trump also recognized the huge achievement of Stratton. He was invited by the president in 2017 into the Oval Office.
Stratton participated in several memorial events of the 1941 attack. Moreover, he rejoined the US Navy in January 1944. He obtained the rank of Gunners Mate Second Class. He highlighted the firsthand account of the 1941 attack in his book. His book, All the Gallant Men, was published in 2016. Stratton died of Pneumonia as he was battling against it since October, according to Stratton's son.
Randy Stratton said, "He was a very humble, very quiet hero. He did not want or seek the attention that he received." Stratton shared the heart-touching events happened on December 7, 1941, at Pearl Harbor. Unfortunately, the quiet hero, one of the last surviving service members, has left this world at the age of 97.