Oral Histories Archived by JJC library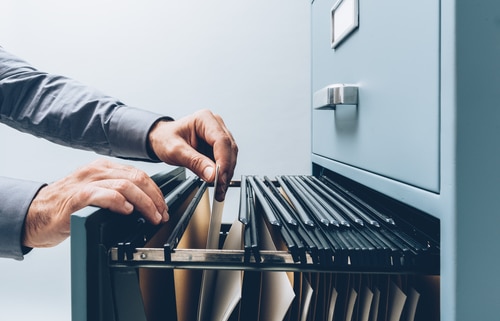 Community members have an excellent way to access to a vast digital archive of Joliet history through the Joliet Junior College Library. A librarian at JJC, Amy Chellino, has digitized more than 80 interviews conducted with area residents that were born in the late 1800s and early 1900s.
As part of Dr. Robert Sterling's history class at the college, the interviews had taken place in the early 1970s. Residents from Joliet, Plainfield, Lockport, New Lenox, Morris, Coal City, Braidwood, Wilmington, Channahon, and Dwight were interviewed by Sterling's students. Teachers, police officers, firefighters, farmers, doctors, funeral directors, homemakers, and coal miners were the interviewees.
The interviewees had provided insight into life in Joliet during the first half of the 20th century. Chellino said, "The Oral Histories Collection is priceless in that it provides first-hand accounts of life in Joliet and the surrounding communities from more than a century ago in some cases. The reminiscences are interesting and educational, and they remind us of the strength of the human spirit."
The interviews were originally transcribed and tape-recorded, only the typed manuscripts exist today. The Spanish flu, prohibition, both World Wars, and the Great Depression were some of the topics addressed in the interviews. One of the interviewed Joliet resident, Theresa Reilly, recalled the end of World War I in the interviewed.
Reilly said, "I remember the parade and all the soldiers and sailors and everybody was in it. It was a great big parade and we were all downtown. It was a large crowd and then they had picnics and parties and things like that." Another Joliet resident LeRoy Norberg remembered seeing Babe Ruth against the Chicago Cubs with his father. "Oh, how great he was! There is no comparison of him and any batter."