Program Cuts Forcing City Colleges Faculty to Stand Up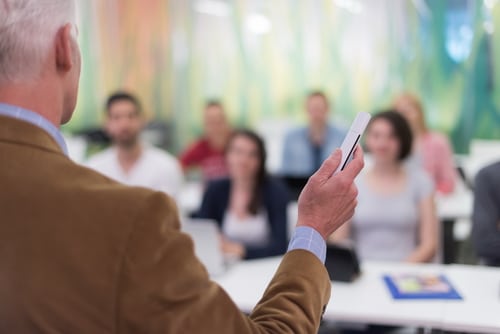 City Colleges of Chicago faculty members will be registering their protests through a rally at Kennedy-King College to fight cuts to popular degree programs at campuses across the city. The Black, Brown, and immigrant student populations are predominately impacted by the cuts. Next fiscal year's budget discussions are currently underway at City Colleges.
"This is a time in our lives when we need to stand up for our Black and Brown communities and our students. We need to make sure future generations have all the opportunities their white counterparts do," City Colleges Contingent Labor Organizing Committee President Randy Miller said. "Instead of continuing to cut programs, Mayor Lori Lightfoot, Chancellor Juan Salgado, and the City Colleges administration should focus on supporting all our students when they're putting together next year's budget."
Popular degree programs have been eliminated by City Colleges of Chicago at its local campuses over the years. The cuts have resulted in a loss of 11,000 students in five years. Those losses are 17 percent of the entire student population. The losses also predominantly impacted campuses on the South Side of Chicago, like Kennedy-King.
Since 2015, Kennedy-King College has lost 1,700 students. These losses occurred when:
The City College Business Department offerings on many campuses have drastically reduced; therefore business students cannot finish their degrees at Kennedy-King;
The Dental Hygiene program was axed.
And the Nursing program at Dawson Technical Institute was axed.
More than 1000 part-time faculty, librarians, and vocational lecturers are represented by the City Colleges Contingent Labor Organizing Committee (CCCLOC). CCCLOC works with students at four satellite campuses across Chicago and with all seven City College campuses.