Biden announces suspension of campaign events amid coronavirus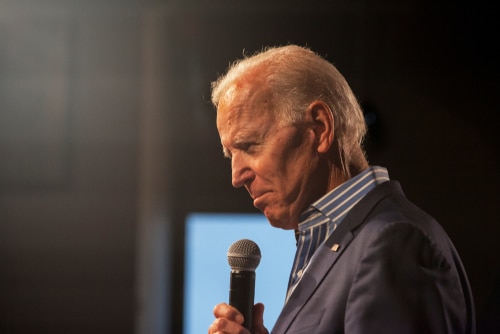 Michael F. Hiatt / Shutterstock.com
Joe Biden, the former vice-president of the US, announced the suspension of campaign events due to the coronavirus spread. He said, "I will indefinitely stay off the campaign trail as cases of coronavirus spread." Biden said that he will stay in connection with the supporter virtually. The supporters will be able to watch their leader in virtual events.
Biden has won the primaries in Michigan, Missouri, Mississippi, and Idaho. He has now become a clear frontrunner for the Democratic nomination on Tuesday. Biden and Sen. Bernie Sanders, the rival of Biden in the presidential race, canceled the scheduled campaign events in Cleveland. According to the sources, the events are being canceled on the advice of Mike DeWine, the governor of Ohio.
Gov. DeWine said on Wednesday that he was implementing a ban on the larger gatherings in the state in the upcoming days. Biden and Sanders will participate in the presidential debate in Arizona on Sunday. According to debate managers, there will be no audience in the debate event. Moreover, a rise in the spread of coronavirus in the US has been noticed.
Biden released an official statement related to the suspension of the campaign events. He said that the health and safety of the public was their first priority. Biden said that he would stay in touch with the Public Health Advisory Committee. The Committee is announced recently to help minimize the health risks during the election campaign.
Biden said, "We have been and will continue to consult with relevant officials." The elected officials in Florida requested Biden to postpone the campaign events. Biden said, "We will no longer hold large crowds on Friday and Monday in Illinois and Florida." Biden will talk about the coronavirus outbreak and becoming a pandemic tomorrow. Biden added that he would talk to the supporters virtually. The details of the virtual events will be shared with the public, according to the campaign managers.