Business and Universities Demand Booster Shots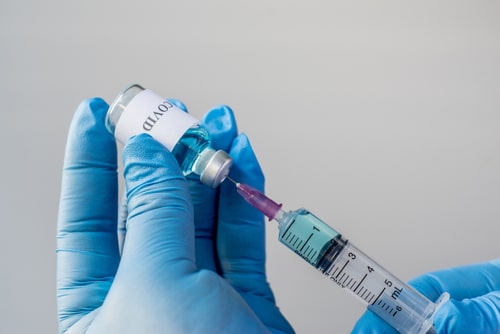 Businesses, employers and universities are taking the data into their own hands and requiring booster coronavirus shots.
Why it matters: Three shots work better than two at preventing infection, especially against the Omicron variant. But competing definitions of "fully vaccinated" based on where you live or work will inevitably confuse people.
Driving the news: Booster requirements are steadily rolling out across the country, even though the federal definition of "fully vaccinated" hasn't yet changed from two shots of Moderna or Pfizer and one of J&J.
The intrigue: Americans are split on what they think the definition of fully vaccinated is, according to Harris polling provided exclusively to Axios.
49% of adults said that "fully vaccinated" means two shots of Pfizer or Moderna or one shot of J&J, and 51% said that "fully vaccinated" now includes a booster.
Nearly two-thirds of seniors feel that a booster is required to be fully vaccinated.
Between the lines: Even before the Omicron variant emerged, data had clearly shown that the protection offered by two doses of Pfizer and Moderna's vaccines against infection waned over time, although it remained very high against severe disease.
A third shot given several months later raised protection against infection to levels even higher than they were right after the second shot.
Data also showed that a booster shot offered much stronger protection against infection than one shot of J&J's vaccine.
Now, preliminary data suggests that two shots of mRNA vaccines and one shot of J&J aren't very effective at all against Omicron infection, but booster shots are.
What they're saying: When asked by a reporter yesterday about changing the official definition of fully vaccinated, CDC Director Rochelle Walensky didn't give any hints about when that may happen.
"We are continuing to follow that science and it is literally evolving daily.  And as that science evolves, we will continue to review the data and update our recommendations as necessary," she said.
Source: www.axios.com