Chicago Bears will pay tribute to Walton Payton and George S. Halas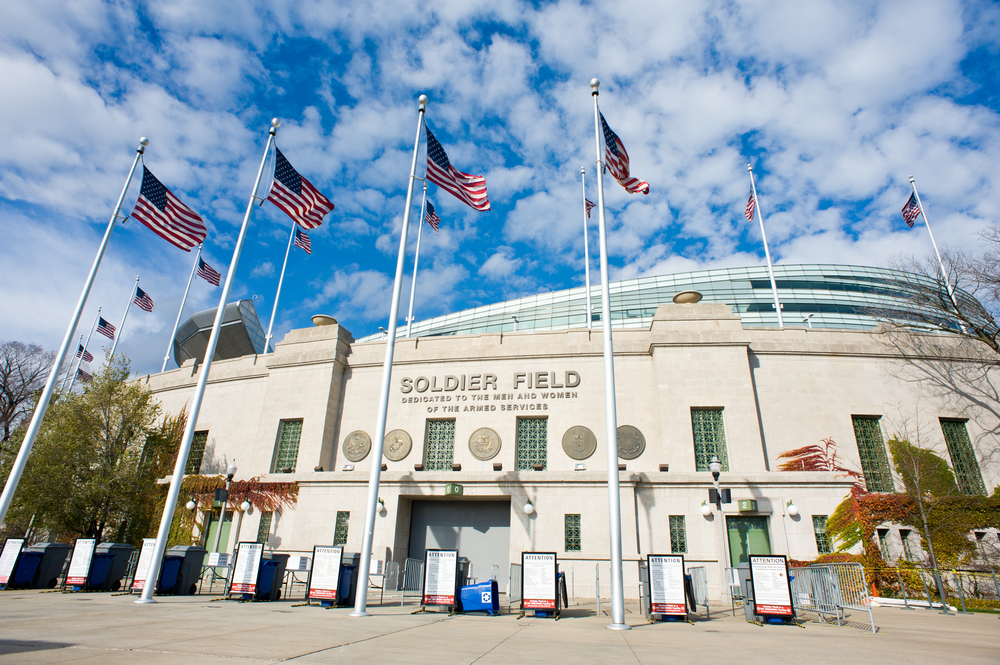 Max Herman / Shutterstock.com
The Chicago Bears will unveil the statues of the Hall of Famers outside the Soldier Field, the home of Bears. The statues of Walton Payton and George S. Halas will be unveiled on September, 3, according to the announcement.
The Chicago Bears will open their 2019 season in a game against the Green Bay Packers and the unveiling ceremony will be held two days before the opening game. The bronze statues have the height of 12-foot and weight of 3000 pounds. George H. McCaskey, the chairman of the Bears, said that these two legends were the father of the game and they were the greatest players in the history.
McCaskey said, "It is only appropriate that the greatest players in the history of the game are being honored in this way." It will be the best time for the Bears to unveil the statues as they will kick off their centennial season two days after the unveiling of the statues outside the Soldier Field. Connie Payton, the wife of late Walton Payton, said, "My late husband would be humbled to have this honor bestowed upon him."
Connie called it a proud moment for her and the city of Chicago. Payton was inducted into the Pro Football Hall of Fame in 1993, according to his son, Jarrett Payton. Halas was the founder of the Chicago Bears and he played nine seasons for the team. He coached the team for 40 years and it was a huge achievement. Halas was inducted into the Hall of Fame in 1963.
Bears had erected the statue of Halas outside their training field in 2015. Halas won six championships with his team and he is the leader of the victory board of the team with 318 victories. It is a proud moment for the families of the Hall of the Famers as they would be honored on September 3 in the Soldier Field. The Bears will kick off their 2019 season after two days of the honor ceremony in which the bronze statues of the legends of their team will be unveiled.