Chicago Board Options Exchange chooses Coinbase as a SSI partner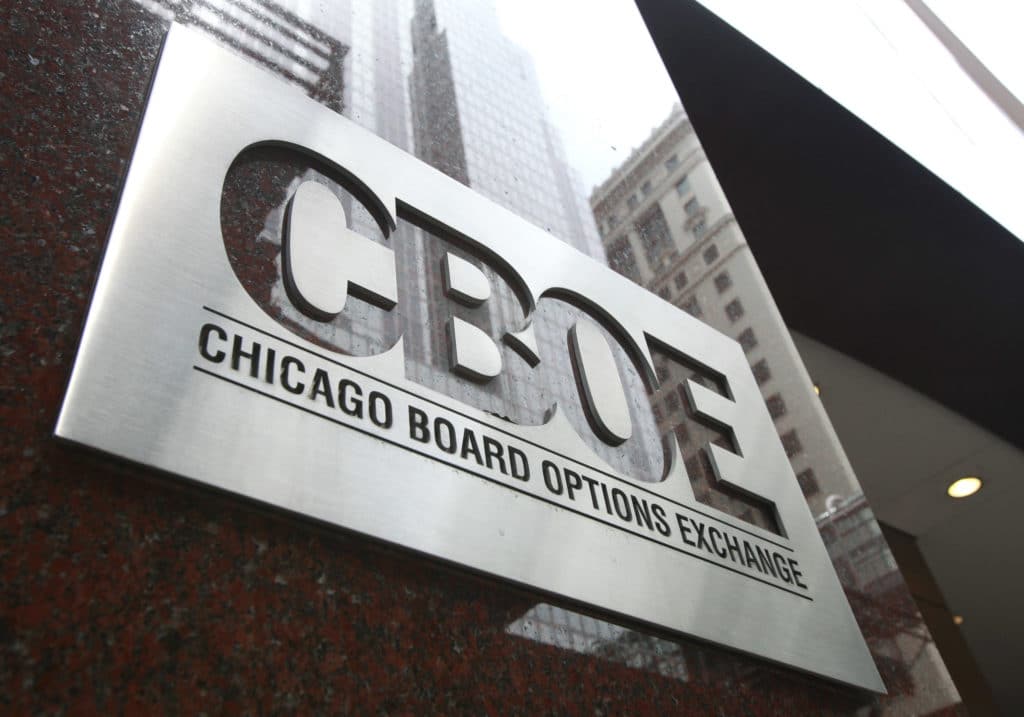 Yesterday, the market reacted quite strongly when the news broke that the Bitcoin (BTC) Exchange Traded Fund (ETF) applications needed to be revised as no specific cryptocurrency exchange was mentioned for the surveillance-sharing agreement (SSI). The Chicago Board Options Exchange (CBOE) has now named Coinbase as its partner for the list of Bitcoin ETF attempts.
Bitcoin ETF Applications
A long list of asset managers has recently emerged in Bitcoin news, along with their attempts to launch a spot ETF for Bitcoin in the US market. Major players such as BlackRock, WisdomTree, VanEck, Ark Invest, Invesco, and Fidelity are all vying to launch a Bitcoin ETF. It would be a first in that regard, as the US Securities and Exchange Commission (SEC) has consistently posed a barrier so far.
An ETF is, by definition, a security, which means it must be approved by the SEC before it can be traded on the exchange. The exchanges on which the Bitcoin ETFs would eventually be listed are the ones that submit the applications to the regulator. While BlackRock has chosen Nasdaq, all other applications go through the CBOE.
CBOE Chooses Coinbase
The surveillance-sharing agreement is a contract that grants the exchange on which the ETF is traded the right to request all information about investor activity in the fund. Its purpose is to discourage fraud and market manipulation. Yesterday, the SEC informed both Nasdaq and CBOE that their applications were "inadequate" due to the lack of a specific partner for the surveillance-sharing agreement.
CBOE has now filed new applications, naming the US-listed crypto exchange Coinbase as its partner. It also states that Coinbase's platform "represents a significant portion of US-based and USD-denominated Bitcoin trading."
In the past, the SEC has called for surveillance-sharing agreements with markets of "significant size," arguing that this is necessary to prevent market manipulation or other undesirable behavior and protect consumers as a result.
The absence of these agreements played a significant role in many of the previous rejections by the financial regulator.
The SEC must first formally acknowledge that it is reviewing the applications before the initial 45-day review period begins. Once the applications are published in the Federal Register, the countdown can truly begin. However, the SEC has the authority to extend the review period for a maximum of 240 days.
In the past, the watchdog has always utilized the full extent of this period, so it is unlikely to reach a decision faster this time.