Pandemic prompts business closures & early retirements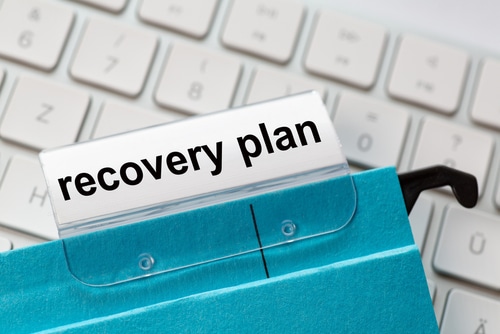 The COVID-19 Pandemic forced businesses to close down but after more than three months into the pandemic, some businesses are reopening. However, some business owners have said that it's just time to retire. Others believe the COVID-19 broke the camel's back. Since March, companies have announced more than 27,900 layoffs announced for the months ahead, according to state's Worker Adjustment Retraining Notification, or WARN reports.
Full-service restaurants, linen supply businesses, fitness, and recreation centers have been impacted by the Pandemic. But those WARN reports are only required for employers with 75 or more full-time workers and only if there are 25 or more layoffs expected. 1.4 Million Illinoisans have filed for unemployment benefits since the beginning of March.
The unemployment claims were mainly driven by Gov. J.B. Pritzker's orders prohibiting certain businesses from being open to the public. Businesses are not opening up due to fewer restrictions, however, some are closing for good. One example is TNT Sports Bar in Peoria Heights but The Peoria Journal Star reported it's because of the owner's retirement, not because of COVID-19.
The Rockford Register Star reported that due to bankruptcy, Old Time Pottery is closing down. The Daily Herald reported the owners of an independent downtown boutique in Elgin are set to close later this month. The Family Affair in Freeport is announced they were selling their business. However, they are not closing due to COVID-19.
The restaurant told their social media followers on July 1, "We are not selling because of COVID-19…we are not having any problems at all. We are one of the best restaurants in Freeport! I'm simply at a point in my life that I'd like to semiretire." Spring Grove restaurant is also listed for sale.