Chicago felon sentenced to nearly seven years in prison over illegal gun possession charges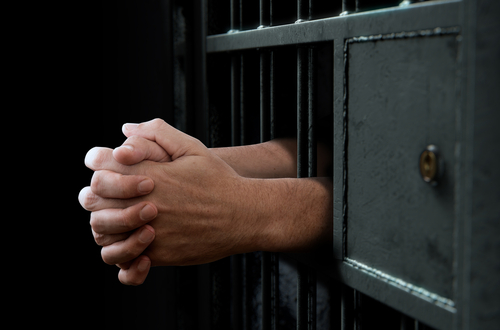 Antonio Brown, a 25-year-old Chicago's convicted felon, has been sentenced to nearly seven years in federal prison. He was found guilty on the charges of possessing a loaded handgun and 61 rounds of ammunition illegally in the South Shore neighborhood of Chicago.
The Chicago Police Department's officers pulled over a stolen vehicle on September 22, 2018, in the 7500 block of South Dante Avenue. Brown was sitting on the front seat of the stolen vehicle and he had a loaded handgun with two extended-capacity magazines, according to the allegations. The officers searched the vehicle and found the gun and ammunition under Brown's seat. According to the court documents, Brown tried to hide the gun and ammunition under his seat.
Brown could not legally possess a firearm as he was previously convicted by a court over the charges of attempted armed robbery of a nail salon. The court documents stated that he was released from jail seven months before he was found with illegal firearms. He pleaded guilty in the court to one count of possession of a firearm by a felon.
Ronald A. Guzman, a US District Judge, sentenced him to 82-months in federal prison. John R. Lausch, Jr., the US attorney for the Northern District of Illinois, Emmerson Buie, the special agent-in-charge of the FBI's Chicago office, and Charlie Beck, the interim superintendent of the CPD, announced the sentence of Brown in federal court on Thursday.
Devlin N. Su, as assistant US attorney, argued in the court, "In a city plagued by traumatic injuries and death from bullets, the public is truly fortunate that CPD was able to interdict defendant." He added that Brown enhanced the risk of violence in Chicago. The Project Safe Neighborhood has been launched in Chicago by Lausch and other law enforcement partners in order to attack violent crimes. Brown will spend 82-months in federal prison.