Illinois Farm Bureau president demands free trade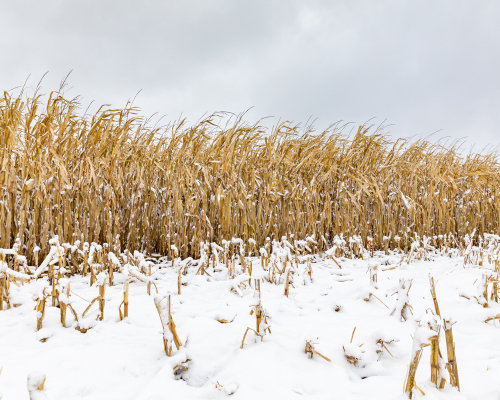 Richard Guebert Jr. the president of the Illinois Farm Bureau, spoke in the annual meeting of the group in Chicago. He highlighted the key challenges they faced during the year 2019. He said, "I do not know about you, but I am ready to be done with 2019 and turn the page to 2020." He talked about the key political and weather issues that plagued agriculture.
He told Illinois farmers to demonstrate the positive role of agriculture in solving the climate change issues. He also called for free trade. He criticized the "fair tax" proposed by the Gov. JB Pritzker. Guebert said that it was not the answer. He also said that the referendum to change the constitution and graduated income tax must be defeated.
Guebert highlighted the key issues that they faced in the year 2020 including weather challenges, African swine fever outbreak in China, Trump's trade war, and low commodity prices. He said, "We weather these storms by being stronger together." He called the spring floods in Illinois "unprecedented". He said that it was eerie to see unplanted fields.
Guebert said that the seven-inch rainfall in several areas impacted the harvest. He added that they wanted to earn their income from the marketplace. He said, "We are in the sixth year of depressed commodity prices and low farm income." He called the 2019 harvest "challenging". The soybean export to China fell by 53% due to the trade war. Guebert requested President Trump to advance new trade agreements with China.
The US-China Business Council issued a report in July that revealed the severe losses of Illinois due to the ongoing trade war of Trump with China. Illinois lost $1.86 billion in exports from 2017 to 2018 due to the trade war, according to the report. Guebert said that the farmers felt betrayed by the Trump administration's wavering support for ethanol. He added that members of Congress needed to prove their support towards the farmers by voting yes on trade agreements.