Coronavirus cases rise in Italy, millions of people limited to stay at homes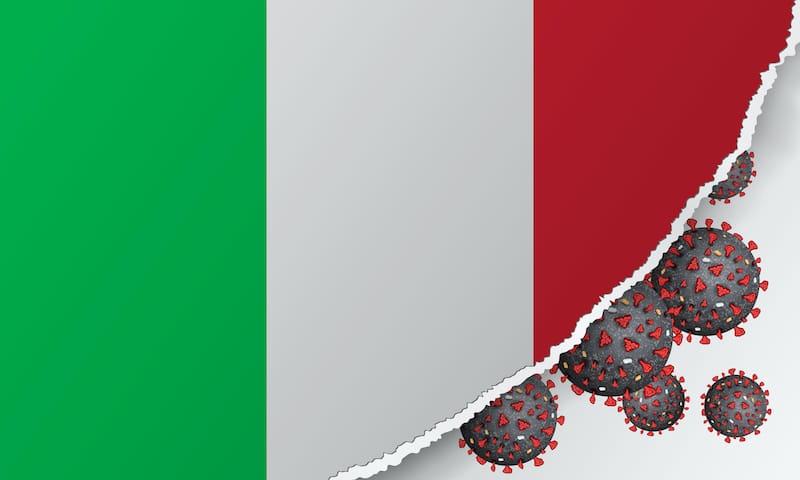 Italy is one of the most famous tourist attractions in Europe. The rise in coronavirus cases has compelled 60 million residents of Italy to stay at their homes. The government of Italy has banned smaller and larger events. Italy has been affected badly by the COVID-19 disease. More than 9000 coronavirus cases have been reported in Italy.
According to the reports, 450 coronavirus patients have died so far in Italy. According to AFP, an international news agency, Italy has banned the marriage and funeral ceremonies due to the threats of the coronavirus outbreak. Moreover, Italy has also ordered bars and restaurants to be closed after 6:00 pm daily. The famous places and local streets have become quiet after the issuance of governmental order.
According to the sources, only a few people are seen in some places in Italy. People have been enforced by the coronavirus outbreak to stay at their homes. The prime minister of Italy urged people to stay at their homes. Giuseppe Conte, the prime minister of Italy, said that they had taken extraordinary steps to cope with the recent outbreak of the COVID-19.
Italy has suspended the Series A Football League matches as well. All other sports events have been suspended by the government of Italy. The government has banned gatherings in public places. Italy has imposed travel restrictions on the passengers. People will only be allowed to travel if they are sick or having a genuine reason. Italy has closed down all schools and universities.
According to the reports, more than half of the deaths outside China due to the coronavirus have been reported in Italy. Conte said in a speech on the national television, "I will also stay my home." He added that everyone was needed to sacrifice somehow for the safety of the citizens. A huge number of people rushed towards the supermarkets after the issuance of governmental orders. Italy said that the supermarkets would stay open and carry out their routine sales.