Court sentences a suburban gun dealer to 12 years in federal prison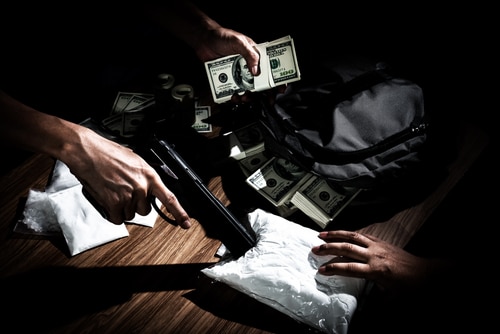 A suburban gun dealer has been sentenced to 12 years in federal. He was proven guilty in the court over the charges of possessing narcotics and a loaded handgun. He was found with a semiautomatic handgun in a loaded state in his possession on December 6, 2017, according to the court documents.
Efren Gutierrez, a 44-year-old suburban man, possessed a handgun and narcotics illegally on December 6, 2017. Gutierrez was not allowed to possess a firearm as he was previously convicted over the gun and drug offenses. The law enforcement officials entered his house with a court-authorized search warrant and found a loaded handgun in a diaper bag in his bedroom. They found a .45-caliber magazine attached to the gun.
Gutierrez pleaded guilty in the court via a written plea agreement. He admitted that he possessed the firearm in order to protect his drug distribution business. The law enforcement officials also found cocaine, marijuana, and methamphetamine (ice) during the search of his home. He admitted to the court that he was involved in illegal possession of a firearm and in the distribution of drugs.
John R. Lausch, Jr., the US attorney for the Northern District of Illinois, Emmerson Buie, the special agent-in-charge of the FBI's Chicago office, Charlie Beck, the interim superintendent of the Chicago Police Department (CPD), announced the sentence of Gutierrez. Cornelius A. Vandenberg, an assistant US attorney, argued in the court, "Over the past few years, the Chicagoland area has been subjected to devastating firearm violence."
Vandenberg added that the possession of firearms and drugs would not be tolerated by the federal government. The Project Guardian and the Project Safe Neighborhood (PSN) aims to bring the convicted felons to justice through federal prosecution. The Project Guardian is specifically designed to reduce gun crimes through proper investigation, prosecution, and prevention.