Court sentences Chicago man to 10 years in prison on sex trafficking charges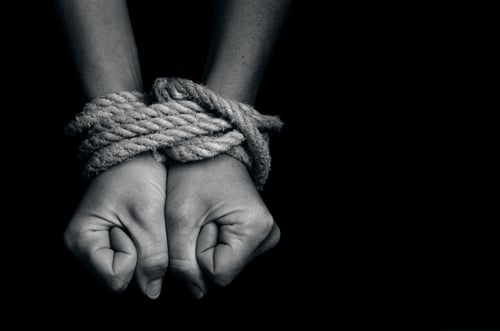 A Chicago man has been sentenced to ten years in federal prison. He was proven guilty in the court on the charges of the national sex trafficking operation. He exploited several young men and a woman. Timothy Dorsey, a 52-year-old man, facilitated the prostitution of in the Chicago area and several other states including Texas, Nevada, Missouri, Georgia, Michigan, Colorado, Arizona, and California.
According to the court documents, Dorsey ran an online advertisement that offered erotic massage services. The advertisement included code words to convey the message of the inclusion of sex acts. He threatened to assault and kill his victims if they would leave his sex trafficking business.
Dorsey pleaded guilty in the court on two counts of transporting an individual in interstate commerce to engage in prostitution. John J. Tharp, a US District Judge, sentenced Dorsey on Tuesday to ten years in federal prison. According to the court documents, Dorsey also directed one of his workers to kill a man who left his organization. That man was shot outside a motel on Feb. 27, 2015. The Circuit Court of Cook County sentenced the man who fired to 50 years in federal prison.
John R. Lausch, Jr., the US attorney for the Northern District of Illinois, and Emmerson Buie, Jr., the special agent-in-charge of the FBI's Chicago office, announced the sentence of Dorsey. The Schiller Park Police Department and the Office of the Attorney of the Middle District of Georgia provided assistance in the case.
Jared D. Jodrey and Maureen E. Merin, the assistant US attorneys, argued in the court, "Timothy Dorsey recruited young men and women who were struggling with emotional and substance abuse issues." They added, "He preyed on young people with troubled family situations, mental health, and drug abuse issues." Dorsey will serve his ten-year sentence in federal prison, according to the court.