COVID-19 takes near 100,000 American lives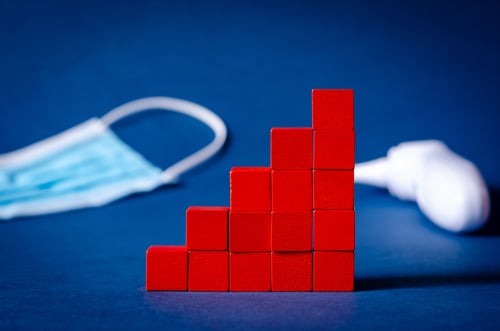 COVID-19 Pandemic has taken about 100,000 lives in the United States as according to NBC News' count, the death toll has reached 99,600 as of early Wednesday. US is leading the world in both deaths and confirmed cases, with 1.69 million infections. The National Hockey League has announced to resume the suspended season.
The NHL will be moving directly into the playoffs. However, which "hub cities" will host the contests is yet unclear. Former vice president and presumptive Democratic presidential nominee Joe Biden called President Donald Trump "an absolute fool to talk that way." He said those words after Trump criticized him for wearing a mask during a Memorial Day remembrance.
Biden said in a CNN interview, "Every leading doc in the world is saying we should wear a mask when you're in a crowd." Trump didn't wear a mask during Memorial Day services. He had retweeted Fox News commentator Brit Hume's Monday night tweet criticizing Biden. At a Tuesday news conference, Trump denied mocking Biden.
Amtrak requested Congress for an additional $1.475 billion in supplemental funding in the next fiscal year. They cited the coronavirus pandemic and associated economic effects. The $1.475 billion is in addition to its annual $2 billion grant request made earlier this year. Amtrak is affected badly due to a decline in demand for service.
Amtrak said in a statement, "Amtrak, like all other modes, has seen a dramatic decline in demand for service since the pandemic, and is expecting ridership to only return to approximately 50% in FY 2021," The letter from Amtrak President and CEO William J. Flynn said that the money is sought through either a supplemental appropriations bill dealing with the COVID-19 crisis or through an annual appropriations bill.