District Judge sentences former university high school teacher to 10 years for child pornography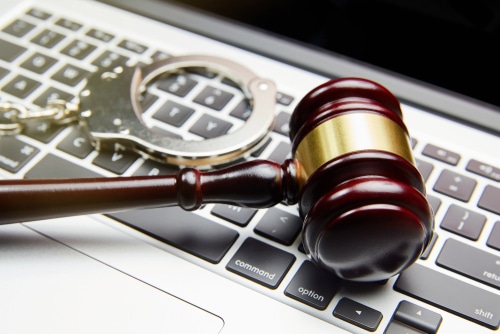 Douglas O. Mynatt, a former Urbana's University High School teacher, has been sentenced by US District Judge James E. Shadid to 10 years in federal prison on the charges of child pornography. Mynatt, a 57-year-old Savoy man, pleaded guilty on three counts of distributing child pornography and one count of possessing child pornography on October 9, 2020.
Mynatt served as a physical education teacher and a coach of the school's cross-country program for girls. The law enforcement officials arrested him in April 2020. He has remained in the custody of the US Marshals Service since then. Judge Shadid also ordered him to stay on supervised release for 15 years after serving his prison sentence.
An instant messaging application self-reported that one of its users was possessing child pornographic images or videos. The office of Champaign County Sheriff identified this user as Mynatt. The National Center for Missing and Exploited Children (NCMEC) identified Mynatt through addresses he used while logging into his account on the instant messaging app. He used his home address and the University of Illinois in Urbana/Champaign address there.
The investigation of the case was conducted by the Urbana Police Department, the office of Champaign County Sheriff, and the Homeland Security Investigations of the US Immigration and Customs Enforcement. Elly M. Peirson, an assistant US attorney, is representing the government in this case.
This case is a part of the Department of Justice initiative, Project Safe Childhood. The purpose of the initiative is to identify, investigate, and prosecute the criminals who are involved in exploiting children by using the internet. The program uses federal, state, and local resources to attain its objectives. It also aims to identify and rescue victims of exploitation.