Sanfilippo Helps Prepare Summit Students for the Workforce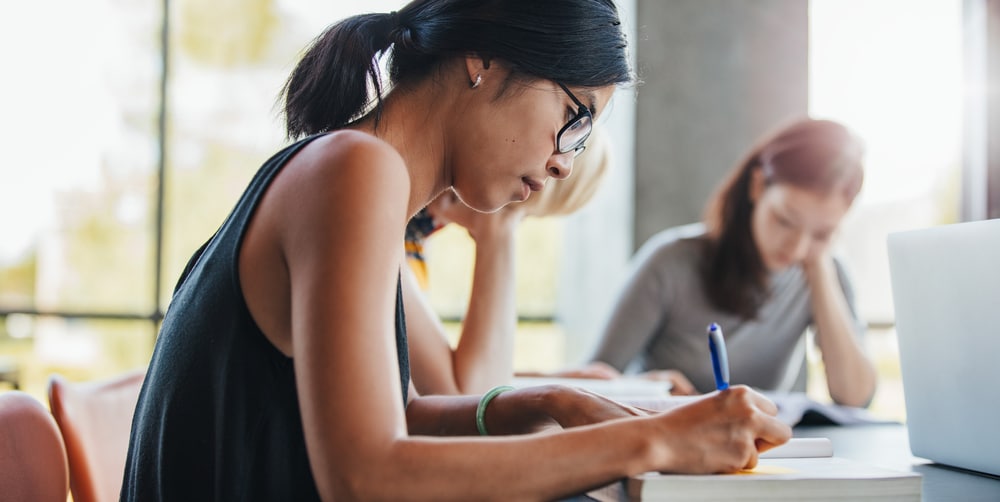 COVID restrictions prevented Summit School's students from interning onsite at John B. Sanfilippo & Son, Inc. (JBSS) this school year. It did not, however, prevent the company from continuing its partnership to help prepare students for the world of employment.
LaSalle Crosby, an HR Generalist in JBSS' corporate office, teamed up with Summit School to provide a virtual, four-week intensive employment preparation seminar series for Summit's seniors. Crosby, who is also a part-time adjunct professor at Benedictine University, developed a four-week curriculum with meaningful, interactive opportunities for students to:
Introduce themselves and communicate in the workplace;
Network, including how to identify people in their individual networks;
Complete job applications and market themselves to employers;
Create a viable resume;
Identify the top 10 skills for workplace success; and
Understand how to apply all of these lessons to secure future employment.
Sarah, one of Summit's seniors, was grateful for all that the seminar taught her. "Ms. Crosby's insight regarding the inner workings of the professional world and the thought processes of employers, companies and clients has been invaluable," said Sarah. "As a person who frequently struggles with social interactions, I am quite sure that her thorough guidance regarding networking and presenting myself well to others will come in handy throughout my journey."
Summit Senior, Dominic, also enjoyed learning about how networking works. In week two of the seminar series, students learned about "networking trees" and used them to list two-to-five people they know and could ask about jobs. For Dominic, who intends to work in real estate while he goes to school to study software engineering, Crosby "gave good, constructive advice that fit how I learn. Now, I can see the steps I need to take" for networking which will also help in my career choices.
For Seniors Maddy and McKenzie, Crosby's lessons about the job application process was particularly helpful. "I learned a lot of new things," shared Maddy who noted that Crosby was "nice and relatable. She taught us how to find job applications on employer websites and how to fill them out."
McKenzie agreed and added, "I liked how Ms. Crosby built and extended on what I knew. She added a lot more information to what we were covering in our (Summit's) Senior Seminar class." For McKenzie, planning for future employment was particularly timely. As the seminar series was ending, McKenzie learned that she had been accepted to Elgin Community College where she intends to study trucking and culinary arts. She also learned that, to help her on her journey, the Consumer Credit Union and Credit Association awarded her a $2,000 scholarship.
According to Jeannine Farwell, Summit's Transition Coordinator, the Summit staff, like the seniors, were also thrilled with the outcomes of the latest partnership with JBSS. "This seminar not only provided an excellent foundation for our students as they prepare for the workforce, but it reinforced their sense of importance and value," said Farwell. "LaSalle (Crosby) has an ability to connect with the students that put them at ease. The investment she made in them, both personally and professionally, reminded the students that they indeed have a place in the community and a promising future beyond the classroom."
Senior Seminar is just one of the opportunities Summit School offers its students as part of its overall Transition Program. In additional to offsite internships, the program also includes Skills for Success for freshman and Navigating the Community along with social groups and special programming.
Summit School is a private, non-profit therapeutic day program for children with learning differences from kindergarten through high school graduation. Students with learning disabilities, emotional and anxiety issues, or on the autism spectrum attend Summit School from more than 20 school districts throughout northern Illinois. To learn more about Summit School, visit www.summitelgin.org.