Federal Drug and Gun Investigation Charges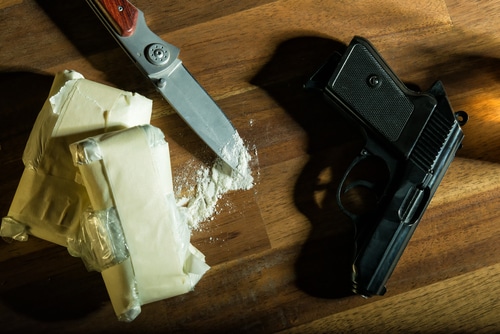 The alleged leader of Chicago's street gang Black Disciples is part of 23 individuals facing criminal charges as part of a federal investigation into drug and gun trafficking on the city's South Side. The investigation span over many years. The law enforcement authorities seized guns, drugs, and cash proceeds during the investigation.
The law enforcement seized 24 firearms, approximately 1,350 grams of heroin laced with fentanyl, more than 13 kilograms of cocaine, more than a kilogram of heroin, approximately 378 grams of crack cocaine, approximately 750 grams of fentanyl or fentanyl analogue $52,595 in suspected illicit cash proceeds, and distribution quantities of suspected MDMA pills.
The Englewood neighborhood on the South Side of Chicago was the main area of the alleged drug and gun trafficking. This week, in the U.S. District Court in Chicago, indictments and criminal complaints unsealed that charge 22 of the defendants with various drug or firearm offenses, while one defendant faces bank fraud charges. On Tuesday, the defendants were arrested and have begun making initial appearances in federal court.
The charges describe Darnell McMiller, also known as "Murder", as the current leader of the Black Disciples street gang in Chicago. The authorities also charged several other alleged high-ranking members of the gang that include Clarence January, who allegedly leads the gang's "Dog Pound" faction, and Kenneth Brown, who allegedly supplied the gang with drugs for distribution in Chicago.
An alleged high-ranking member of the Gangster Disciples street gang, Charles Knight, is charged as part of the probe with supplying narcotics to McMiller's crew. FBI and Chicago Police Department led the investigation with assistance from ATF, DEA, IRS Criminal Investigation Division, the Chicago High-Intensity Drug Trafficking Task Force (HIDTA), and the FBI Windy City Task Force.