13 Defendants Charges in Heroin Trafficking Investigation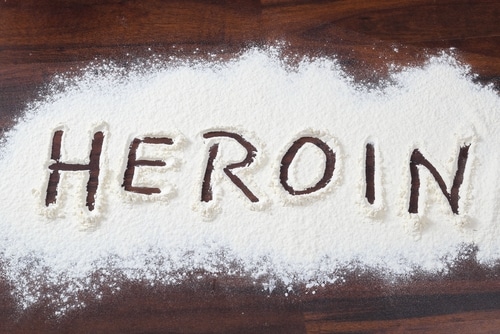 Thirteen individuals are facing the law as they have been charged as part of the second phase of a federal investigation into heroin trafficking on the West Side of Chicago. The 13 new defendants allegedly were involved in a drug trafficking operation. The operation distributed at least 25 kilograms of heroin to individual customers in Chicago from at least February 2019 until earlier this month, when law enforcement shut down the operation.
Two open-air drug markets in the city's Austin neighborhood were the location of the street-level sales. The second phase of "Operation Dirty Ice" made the charges possible. The FBI, IRS Criminal Investigation Division, and Chicago Police Department is leading the "Operation Dirty Ice." In October 2018, the first phase of the investigation led to drug conspiracy charges against eleven other defendants.
Organized Crime Drug Enforcement Task Force (OCDETF) collaborated with Operation Dirty Ice. OCDETF's principal mission is to identify, disrupt, and dismantle the most serious drug trafficking organizations. The authorities seized three kilograms of heroin, 500 grams of crack cocaine, approximately $1.1 million in illicit cash proceeds, five handguns, and a rifle during the investigation.
The 13 new defendants are charged in a criminal complaint filed in U.S. District Court in Chicago. They are charged with conspiracy to possess a controlled substance with the intent to distribute.  All of the defendants have made initial appearances in federal court in Chicago.
John R. Lausch, Jr., United States Attorney for the Northern District of Illinois; Emmerson Buie, Jr., Special Agent-in-Charge of the Chicago office of the FBI; Kathy A. Enstrom, Special Agent-in-Charge of the IRS Criminal Investigation Division in Chicago; and David Brown, Superintendent of CPD announced the charges. The government is represented by Assistant U.S. Attorneys Kelly Guzman and Kaitlin Klamann.