Fires Shot at Police Officers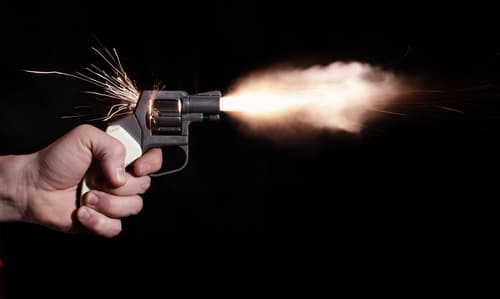 On September 16, at 9:33 p.m., members of the Springfield Police Street Crimes Unit had noticed that a vehicle driver was driving harshly. The officers had intended to conduct a traffic stop, but before they were able to do it, the driver had stopped the car. The driver exited the car and fired shots at the officers.
A pursuit had ensued between the driver and the officers. The officers weren't able to apprehend the suspect at that time. Information was developed by officers of the Springfield Police Investigations to identify the suspect involved in the incident. On September 17, the suspect was located by the police.
The suspect was located in a residence in the 1100 block of Elliott Avenue. The suspect was identified as 33-year-old Jessie Bates of Springfield. He was arrested for aggravated discharge of a firearm at a police officer and other outstanding warrants. Sangamon County Jail is currently holding the suspect. Bates is being held on a $500,000 bond pending formal charges by the Sangamon County State's Attorney.
For helping and assisting in apprehending the violent fugitive, the Springfield Police Department would like to thank the U.S. Marshals Great Lakes Regional Task Force. Please call the Springfield Police Department at 217.788.8311 and/or Sangamon/Menard County Crime Stoppers at 217.788.8427 if you have any information concerning the incident.