Gaza Rocket at home injured seven people in Central Israel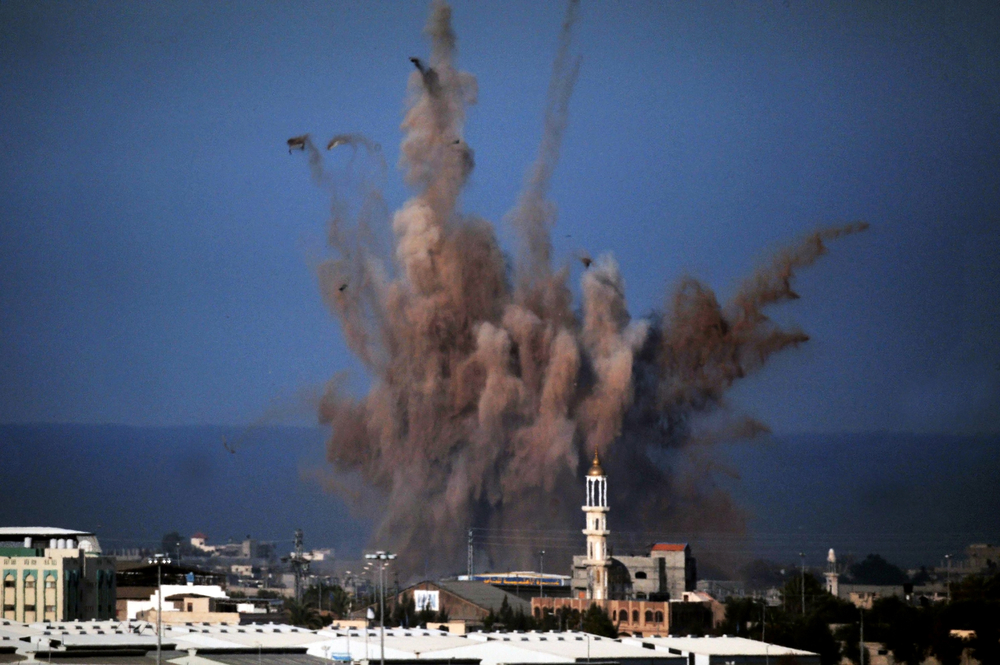 It has been reported that a rocket fired from the Gaza strip hit a house located in Central Israel which injured seven British-Israeli family members. The rocket fired at 5:25 (3:25 GMT) and hit a house which is located 20 km north of Tel Aviv.
The is the longest range of the rocket hitting incident in Israel by Gaza since 2014. No one has taken responsibility for the attack and the forces are investigating the actual attacker. Hamas, a militant group which control Gaza, has been accused by the Israeli official for the attack but spokesman of Hamas denied the allegation by saying, "we do not any interest in such attacks".
Two other rockets were also launched two weeks a go toward the Tel Aviv but no one got injured in those rocket attacks. Israeli forces carried dozens of airstrikes in response to those attacks on Gaza which injured at least 4 people. A joint statement came from Israeli officials and Hamas that those rockets were fired by mistake.
IDF (Israeli Defense Forces) released the statement that the rocket fired on Monday, which damaged a house in Mishmeret, was launched from the southern Gaza (Rafah) 75 miles away from the target. The house set on fire due to a larger explosion. The ambulance service of Israel confirmed that seven people got injured in the attack including an infant, a three-year-old boy, a twelve-year-old girl, and two women. IDF accused Hamas for the attack in its tweet. The house belongs to two British0-Israeli dual nationals named as Robert Wolf and Susan Wolf. Mr. Wolf said after attack that he was at home with his family when a rocket hit his house.
Several vehicles and a nearby house also damaged in the attack. IDF told, "The rocket was made by Hamas and the attack was also carried by it". Hamas, however, denied the attack by saying that it does not have nay interest in such activities. Netanyahu, Prime Minister of Israel, said, "We will respond forcefully against such criminal attacks".
Photo ChameleonsEye/Shutterstock.com (Aerial bombing explosion in Gaza Strip, January 14, 2009)