Israel blocks the entry of US congresswomen to the country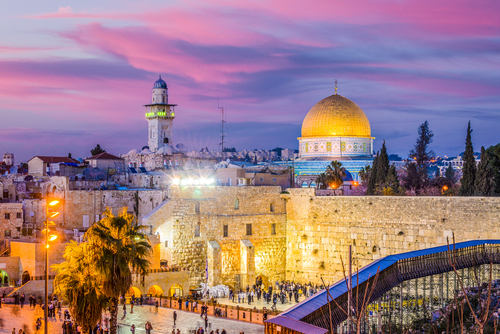 Israeli officials have announced that they will block the entry of two congresswomen, Ilhan Omar and Rashida Tlaib to their country. The interior minister of Israel said, "It is unacceptable to allow the entrance to the country of those who wish to harm the state of Israel." Omar and Tlaib are the critics of Israel's treatment of Palestinians.
Omar and Tlaib had planned to visit Palestine and Jerusalem next week. Trump said about the four Democrats to go back to their countries from where they came. Omar and Tlaib are among those four Democrats. Omar moved to the US as a child while the other three were born in the US. Trump said just before the announcement that allowing those women to enter the country would show great weakness.
It is unclear whether the Israeli government took the decision before Trump's comments or after. Trump said in a tweet, "They hate Israel and all Jewish people, there is nothing that can be said or done to change their mind." The Palestinian, US, and Israeli politicians and former diplomats shared their comments about the ban. Elizbeth Warren said before the announcement, "Barring elected officials for their political views will be a shameful move by Israel.
Barnie Sanders, a candidate for the presidential elections of the US, said, "The ban is a sign of enormous disrespect to these elected leaders." The government of Israel can deport a person who supports a boycott of Israel in the occupied West Bank under the law which was passed in 2017. Omar and Tlaib are the supporters of the boycotts to put pressure on the governments.
Benjamin Netanyahu, the prime minister of Israel, said that the trip of these two women would strengthen the boycott against them. He stated that these two visitors listed the destination as Palestine, not Israel. Ayman Odeh, who is the runner of an Arab party in Israel, said, "The ban exposes the true face of Israel's occupation." Some former Israeli diplomats also spoke out against the ban.