Illinois Education Association Region 5 honors area educators for outstanding commitment to their schools, students and communities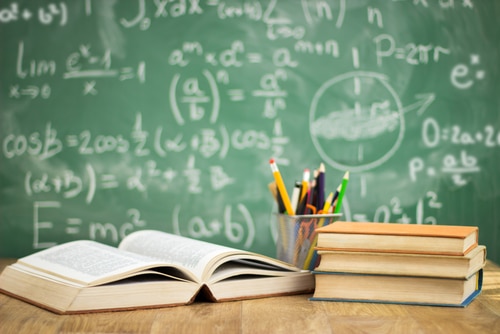 EDWARDSVILLE — The Illinois Education Association (IEA) Region 5 honored educators from Albers, Carlinville, Brownstown, Central Community, Triad, Greensville and St. Jacob for their outstanding commitment to their schools, their students, their communities and to public education. The annual IEA Region 5 awards banquet recognizes honorees based on union, school and community activities.
"Each and every one of our members has gone above and beyond for their students and schools these past few years," IEA Region 5 Chair Karen Gall said. "We celebrate this year's award recipients for taking what will likely be the most difficult time in their careers, pivoting to do something amazing and all while under the intense pressure of the pandemic. Our students are so lucky to be surrounded by so many outstanding educators. Congratulations to all our awardees!"
The IEA Region 5 award recipients were nominated and chosen for their awards by their peers.
The 2022 IEA Region 5 award winners are:
Region 5 Outstanding Teacher Award – Glenda Recker (kindergarten teacher, Albers Elementary School)
Recker promotes excellence in the classroom through developing relationships with her students. She plans and implements hands-on and interactive animated activities. Recker has maintained a leadership role in the school environment for many years through staff relationships and IEA activities. She has been an encouraging and informative mentor to new teachers. She is retiring at the end of this school year, after 38 years of teaching. She has always been a friendly, welcoming and positive educator.
Region 5 Outstanding Teacher Award – Lisa Kelly (English teacher, Carlinville High School)
Kelly has, in some form or fashion, acted as a mentor to every member of the English department and provides hours of advice and affirmations to her colleagues. She helps to coordinate the department as a team and often brings the department's concerns to the attention of the school administration. Kelly works tirelessly to help students reach their potential. Besides holding students to high standards and working with them both in a group and individually, she offers insightful feedback and allows students to revise essays and projects to allow them to learn from past mistakes. She currently helps coordinate which students need extra assistance and practice after the COVID era of learning, hoping to get those students caught up and back on track with reading interventions.
Region 5 Outstanding Teacher Award – Erin Hoffman (kindergarten teacher, Brownstown Elementary School)
Hoffman is an outstanding kindergarten teacher. She is not afraid to take risks in her classroom, and she has awesome classroom management skills. Her lessons are engaging, and her students rise to her expectations. She is an engaging teacher who works hard, and her students reap the benefits. 
Region 5 Outstanding Teacher Award – Greg Kruse (math teacher, Central Community High School)
Over the last five years, Kruse has put the school and students before himself numerous times. When the new rule for dual credit teachers came out, he did not hesitate to enroll in the additional courses needed to maintain his dual credit classes. Though he already reached his maximum contract hours, Kruse still did what was best for the students. Kruse also gives back to the community. He runs a number of fundraisers to help those battling cancer or those in need of a little help. He is known as a person who puts others above himself and a true friend.
Region 5 Outstanding Teacher Award – Susan Corbus (junior high math and language teacher, Greenville Junior High)
Corbus promotes positive information and behavior in her classroom. She undoubtedly works to make her students better and more comfortable with the subjects she is teaching. She also started the Scholar Bowl program at her school. In 2018, Corbus participated in a two-week bike trip involving dozens of junior high students, high school students, and community members that was sponsored by a local church.  She plans to participate in a similar bike trip in July 2022. Frankly, there isn't enough space to list all of her efforts to promote public education and its benefits.
Region 5 Outstanding Educational Support Professional Award – Vickie Gibson (secretary, Triad High School)
Gibson is the type of person who is always there to support the students, staff and everyone she encounters. She truly is the type of person any organization would be lucky to have in their work environment. There are very few people in this world who put the needs of others before their own, and Gibson is the type of person who does this on a daily basis. Her instinctive caring nature, along with her good heart, make her a perfect fit as the face of our student services office. Ultimately, Gibson's steadfast nature in helping and supporting everyone she encounters at our high school brings a positivity to our entire school and community.
Region 5 Outstanding Educational Support Professional Award – Susan Zobrist (librarian and Beyond the Bell assistant, St. Jacob Elementary School)
Helpful, caring, and dedicated are just a few words to describe Zobrist. Her dedication to the students, staff and library at St. Jacob Elementary goes above and beyond your typical duties as a librarian. Zobrist keeps opportunities for literacy at the center of students' lives. She will do everything possible to make sure kids have a book in their hands. She has made the library a safe and welcoming place for many years. Zobrist did not let the pandemic affect her dedication to the library. She would bring carts of books around to each classroom to ensure students were still able to get a new book each day.