Rep. Garcia talks with education leaders at IEA RA on behalf of Sanders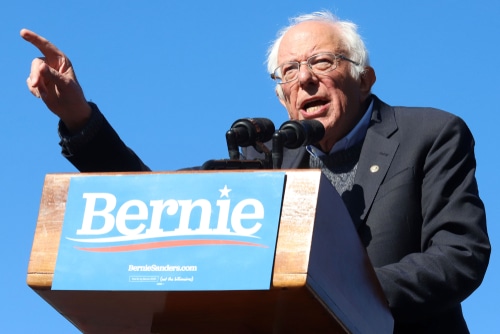 JStone / Shutterstock.com
Jesus "Chuy" Garcia, the US Representative, D-Chicago, represented Bernie Sanders, the candidate for the US Presidential Election 2020, at the Illinois Education Association (IEA) Representative Assembly. Rep. Garcia talked with the education leaders from across the state. The Representative Assembly of the IEA is known as one of the largest gatherings of the education leaders of Illinois.
According to the officials, the higher education faculty members, the education support staff, teachers, student educators, and retired educators attended the event. Kathi Griffin, the president of the IEA, said, "Our members vote. They know that voting matters and they know that what happens in the voting booth has an impact on their schools and their students."
The IEA RA took place at the Hyatt Regency O'Hare in Rosemont from March 5 to March 7. According to the organizers, more than 1200 educators attended the event to set the course for the next year of the organization. Griffin added that the members of the IEA knew their responsibility of choosing the right candidates who would strengthen the education system.
According to Griffin, the elected officials must have to support public education, students, and educators. Garcia showed her support for Sanders as she represented him in the event. Garcia is a supporter of Sanders since 2015. Garcia said that Sanders would back the educators after becoming the president. Moreover, Sanders has already proposed the minimum salary of the teachers to be $60000.
Garcia said, "Some may call Bernie's education plans radical, but what's radical is putting our children through another four years of Trump." Garcia charged Trump and Betsy DeVos for attacking the public school systems of the nation. Garcia added that Sanders was the best choice for President of the United States. She urged the educators to support Sanders for developing a strong education system