Illinois Receive First Batch of COVID-19 Vaccines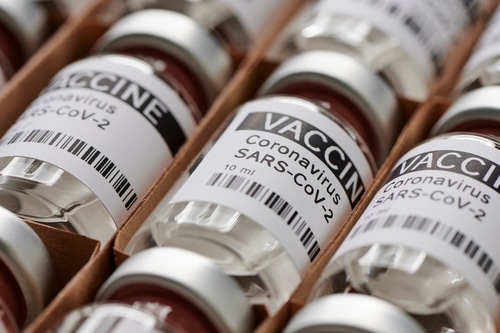 Illinois has received the first batch of the COVID-19 vaccines. Illinois governor J.B. Pritzker oversaw the delivery of the first 43,000 doses of the vaccine. Pritzker termed the delivery of the doses as "the beginning of the end of this pandemic." Pfizer vaccine doses were delivered to the Illinois Strategic National Stockpile.
Pfizer vaccine is required to be stored in ultra-cold refrigerators which the governor oversaw the Illinois vaccines. The vaccines will then be passed on to Regional Hospital Coordination Centers around the state. According to a news release from the Governor's Office, the Centers "will serve as pickup locations for local health departments to begin distribution to health-care workers in their jurisdictions."
A separate delivery will be made to Chicago. According to the news release, "Four additional local health departments around the state will also receive direct shipments from the federal government later this week." The four departments are:
Cook County Department of Public Health
Lake County Health Department and Community Health Center
Madison County Health Department
Clair County Health Department.
These shipments will be part of the initial expected 100,000 doses allocation. Pritzker was dressed in an Illinois Emergency Management Agency jacket. IEMA Director Alicia Tate-Nadeau joined the Governor as he took cellphone pictures of the first boxes of vaccine vials as they were unpacked. Pritzker marked the event as a momentous one.
Pritzker said, "Eleven months after scientists the world over first got their hands on the genetic sequence of this virus — and we are seeing the beginning of the end of this pandemic." He thanked the researchers along with truck drivers, pilots, logistics specialists, warehouse operations managers, and law enforcement officers to deliver the largest national mission in a generation.