US experts call Moderna safe for COVID treatment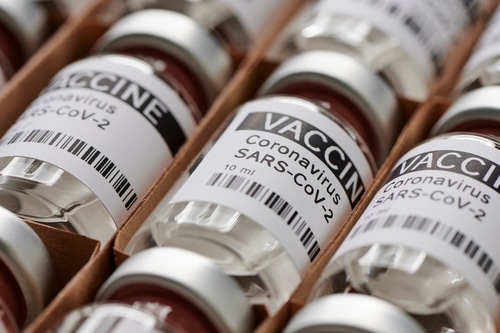 Moderna, a COVID-19 vaccine, is set to gain emergency authorization soon. The US regulators said that it was 94% effective and safe. The Food and Drug Administration (FDA) analyzed the effectiveness and safeness of Moderna. The FDA found it effective and safe. After these analyses, Moderna can become the second coronavirus vaccine to be approved in the US.
The US citizens have already started receiving the Pfizer-BioNTech vaccine a day ago. According to John Hopkins University, the coronavirus death toll has surpassed 300,000 in the US. The FDA scientists endorsed the Moderna vaccine on Tuesday. The FDA released a 54-page document related to their endorsement of the Moderna vaccine.
The document revealed that there were no specific safety concerns related to the use of Moderna on coronavirus patients. The FDA scientists said that they found very rare adverse effects of Moderna during the testing stages. A team of experts and the vaccine chief of the FDA will make a decision about the approval of Moderna later this week.
The shipment of Moderna can start within the next 24 hours of its approval. The document released by the FDA said that the vaccine was tested on 30,000 people during the trial period. The FDA found that the vaccine had an efficacy rate of 94.1%. However, the common side effects associated with the use of Moderna are fever, muscle pain, joint pain, and headache. The FDA released similar data related to Pfizer last week before giving it approval.
According to the reports, it will be the first of Moderna to be approved by the FDA. This year, the company cherished an increase of over 700% in its stocks. The Moderna vaccine requires a temperature of -20C for shipping. It is easier to transport the Moderna vaccine as compared to the Pfizer vaccine in terms of temperature requirement. Pfizer requires a temperature of -75C for shipping.