COVID vaccination can start by the end of November: Dr. Anthony Fauci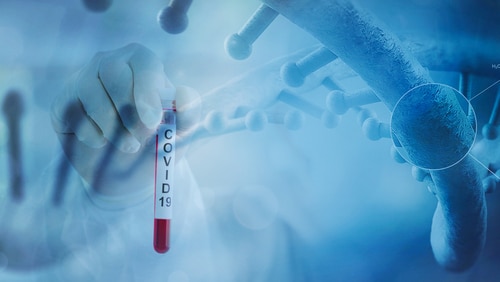 Dr. Anthony Fauci indicated that some Americans could start getting vaccinated for the coronavirus infection by the end of November. Fauci talked to Wolf Blitzer, a CNN host, regarding a potential coronavirus vaccine. The director of the National Institute of Allergy and Infectious Diseases said that some Americans would start getting vaccines by the end of this month.
He was more confident about the vaccination process to kick off by the end of 2020. Pfizer said on the same day that it's phase 3 vaccine candidate had shown the effectiveness of over 90%. Fauci welcomed the announcement made by Pfizer. However, he had some questions that were needed to be answered by the company. After clarification of those questions, the Pfizer vaccine candidate could be an approval.
Fauci showed some concerns over the effectiveness of the vaccine candidate on elderly patients and its durability. "We may have doses that we're able to give to people by the end of November, beginning of December," added Fauci. He was hopeful about the availability of the vaccine by the end of 2020 for more Americans.
The FDA issued some guidelines related to the approval of a vaccine last month. They were more restrictive as compared to the hopes of the White House. The FDA stated that a vaccine should show at least 50% effectiveness to get approval. Peter Marks, the director of the FDA's Center for Biologics Evaluation and Research, said, "We hope the agency's guidelines on COVID-19 vaccines help the public understand our science-based decision-making process."
Americans are eagerly waiting for becoming vaccinated. According to a report of NPR, the healthcare workers and people with a high risk of coronavirus complications will be the first Americans to become vaccinated. Fauci appreciated the results shown by Pfizer's vaccine candidate. He called its results "extraordinary".