US Scientist warns: don't count on vaccine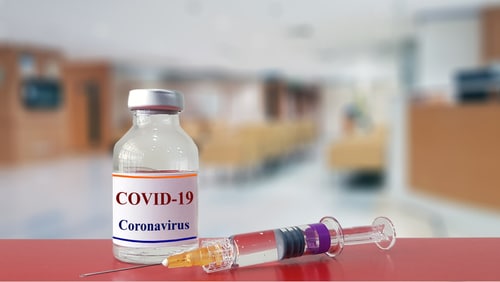 A top US scientist has warned the world that they shouldn't count on a COVID-19 vaccine being developed any time soon. The global infections have passed 5 million after surges in Latin American. Brazil has recorded nearly 20,000 new cases. William Haseltine, groundbreaking cancer, HIV/AIDS, and human genome projects researcher, has said that managing the diseases is the best approach to the pandemic.
The disease should be managed through careful tracing of infections and strict isolation measures whenever it starts spreading. "I wouldn't count on it", saying if a vaccine could be developed. He urged people to wear masks, wash hands, clean surfaces, and keep a distance.
"Do not listen to the politicians who say we're going to have one by the time my re-election comes around," he said. "Maybe we will (but) I'm just saying it's not a slam-dunk case by any means … because every time people have tried to make a vaccine – for Sars or Mers – it hasn't actually protected." He said that the vaccines previously developed for other types of coronavirus had failed to protect mucous membranes in the nose where the virus typically enters the body.
Haseltine has praised China, South Korea, and Taiwan's efforts to curb infections while saying the US and other countries have not done enough to "forcibly isolate" people exposed to the virus. US, Russia, and Brazil-ranked first, second and third for infections- have done the worst, said Haseltine.
Global infections have passed 5 million, and according to Brazil's ministry of health, the country has reported a record 19,951 cases on Wednesday, taking the country's tally to 291,579. They could shortly overtake Russia's cases (308,705) if the trend continues. Brazil's health ministry has issued new guidelines for the wider use of anti-malarial drugs in mild coronavirus cases.