In the US, Chicago City Council presently has the most LGBTQ members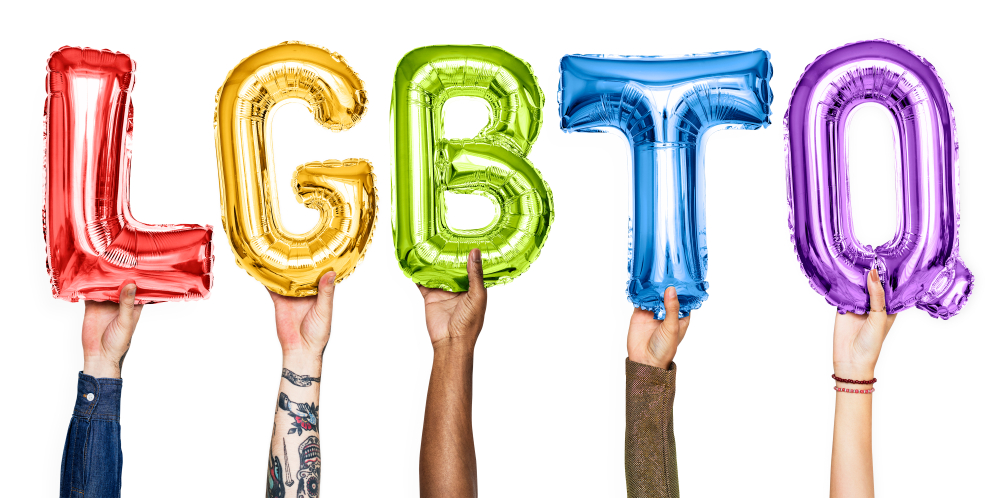 With the swearing in of nine openly LGBTQ council members on Monday, Chicago's new city council is the most LGBTQ-representative in the city's — and the nation's — history.
Lesbian, gay and bisexual alderpeople now account for close to a fifth of the 50-member city council, a historic high, according to the LGBTQ Victory Fund, an organization committed to increasing the number of openly LGBTQ people elected to public office. No openly transgender or nonbinary people have yet been elected to Chicago's city council.
New to city council are out LGBTQ Alds. Lamont Robinson, Jessie Fuentes, Bennett Lawson and Leni Manaa-Hoppenworth. They were sworn into office during an inauguration ceremony Monday morning at Chicago's Credit Union One Arena, along with openly LGBTQ Alds. Timmy Knudsen, Raymond Lopez, Rossana Rodriguez-Sanchez, Carlos Ramirez-Rosa and Maria Hadden, who won reelection this year.
LGBTQ representation within Chicago's city council grew even as two out gay aldermen — Thomas Tunney, who has represented Chicago's 44th Ward since 2003, and James Cappleman, who assumed office in 2011 — retired.
"This is a great thing because it makes the city of Chicago more reflective of the true diversity in our neighborhoods," Lopez, now the most senior member of the council's LGBT Caucus, which formed in 2015, told Block Club Chicago. "Issues that have long gone unresolved or unconsidered simply because they weren't someone else's issues may actually be addressed."
More than 4 percent of Chicago's population – the third largest in the nation – identifies as lesbian, gay, bisexual or transgender, according to data from the Williams Institute, a public policy think tank focused on issues pertaining to sexual orientation and gender identity.
But this year's LGBT Caucus is not only the largest it's ever been—it's also the most racially and ethnically diverse in its near-decade history.
Four of the caucus's nine members — Lopez, Ramirez-Rosa, Rodriguez-Sanchez and Fuentes — are Latinx, as is close to a third of Chicago's population, according to the Census Bureau.
"When we think about safe spaces for LGBTQIA+ members, we often think about Boystown," Fuentes told Block Club Chicago, referring to the North Side neighborhood also known as Northalsted that has hosted the city's annual Pride parade since the early 1970s. "But wide geographical representation calls on us to think about how we build spaces like that in all our communities."
"We need to work together to take those services…that are welcoming, affirming and culturally competent and make sure people have access to them throughout the city," Lawson, whose ward includes Northalsted, added. "Having a council that is truly citywide and multiracial will help with that mission."
During Monday's swearing in ceremony, both Manaa-Hoppenworth and Robinson made history as the first openly LGBTQ Asian-American person and first openly LGBTQ Black man elected to Chicago City Council, respectively.
Robinson, a former Illinois state representative, told Block Club Chicago that he hopes to work closely with Hadden, the council's first out LGBTQ Black member, to "be the voice that the queer Black community needs in City Council."
"The LGBTQ community crosses race, class, ethnicities and wards, so it's exciting to be part of a City Council that reflects that," Manaa-Hoppenworth added.
Improving the lives of LGBTQ Chicagoans is also top of mind for the city's newly inaugurated mayor, Brandon Johnson, whose campaign platform included a promise to "champion LGBTQ rights as human rights."
Johnson succeeds former Chicago Mayor Lori Lightfoot, the city's first Black female and openly LGBTQ mayor.
Johnson has pledged to enact a slate of policies addressing LGBTQ issues, including ensuring that hate crimes against LGBTQ people in Chicago are taken seriously and investigated fully. Johnson on the campaign trail pledged to ensure the city's police department uses its resources to improve the solve rate of murders of transgender people, which have surged in recent years.
"Today I say, with a deep belief and conviction: our best and brightest days are ahead of us," Johnson wrote Monday in a Twitter post. "We can lead Chicago to a new era. United, we will build a better, stronger, safer city."
Source: thehill.com