India: Hundreds of policemen become victim of coronavirus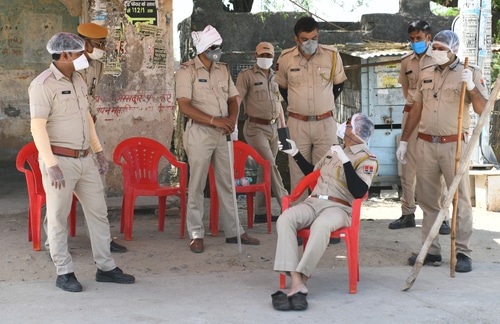 Sumit Saraswat / Shutterstock.com
India has the biggest lockdown in the world due to the coronavirus pandemic. There are 3 million policemen on duty to ensure the lockdown orders in the country. The current population of India is approximately 1.3 billion. It is not an easy task to enforce the stay-at-home orders in a country having the second-highest population in the world.
The Indian government issued the orders of lockdown on March 25, 2020. The lockdown is ongoing throughout the whole country since then. According to the recent states, more than 50000 positive cases of coronavirus have been confirmed in India. Moreover, 1694 people have lost their lives due to the COVID-19 infection there.
According to a police officer of a western state of India, Maharashtra, the number of coronavirus positive cases among policemen has doubled during the past week. Maharashtra is the most-affected state of India in terms of the coronavirus infection. The police officer shared the information with the media without disclosing his name.
According to him, the coronavirus cases have reached 15515 so far. The senior officer said that the virus had infected more than 450 policemen. Four police officials have died of coronavirus so far in Maharashtra. Anil Deshmukh, the interior minister of Maharashtra, said, "We are developing special control rooms for the policemen to provide them medical assistance." Six senior police officers from 6 states of India told the media that dozens of police officers wanted 'leave' due to the coronavirus threats.
An official from the interior ministry of India said, "We are aware of the issue monitoring the situation thoroughly." According to a senior police official from Gujrat, at least 155 policemen have been affected by the virus so far in Gujrat. He added that there was a huge threat of more coronavirus cases among the policemen of the state. The virus can spread into the police colonies through the infected police officials.