Sharjah's Government takes important decision after Abbco Tower Fire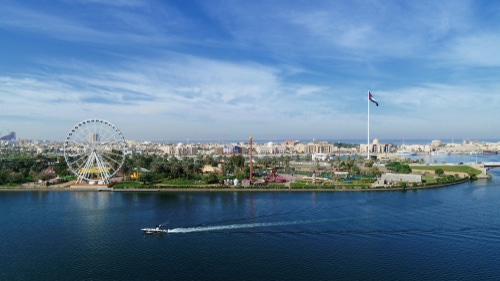 A few days ago, a horrible fire broke out in the 49-story Abbco Tower in Sharjah. Many people got injured in the fire, but thankfully no causality had occurred. However, million dollars worth of goods got burnt. An investigation revealed that the building had aluminum panels which provoked the fire further.
A cigarette butt caused the aluminum panels on the walls to catch fire, and several floors of the multi-story building got engulfed in the fire. Sharjah's chief of police Major General Saif-ul-Shamsi told that after this fire, an important decision is taken. The decision is to ban the use of materials on the walls of buildings that cause fires to spread and spread rapidly. Aluminum is among those materials.
The decision is taken to protect the lives. Colonel Sami Al-Naqbi, head of Sharjah Civil Defense, said that the ruler of Sharjah, Dr. Sultan bin Mohammed Al-Qasimi has ordered the authorities not to use aluminum panels in buildings from now on. If buildings have already used such panels, then they should be removed immediately.
The orders were followed by the identification of 150 old buildings with aluminum on the walls. The aluminum in those buildings will be removed immediately. It should be noted that aluminum paneling was done in the Abbco Tower, which caught fire last week. The use of aluminum is prohibited under the January 2017 Building Rules. Builders will now have to refrain from aluminum cladding.
The Abbco Tower was built in 2005. In 2006, residents started living in the tower. Investigations revealed that the fire in the Abbco Tower was caused by a cigarette butt on the first floor. The fire completely destroyed 26 apartments, while 34 were damaged due to smoke filling. Forty tower doors got burnt down. Thirty-three cars were also damaged in the fire. The renovation of the Abbco Tower will cost 25 million dirhams