JUUL faces severe charges in consumer-fraud case filed by Kwame Raoul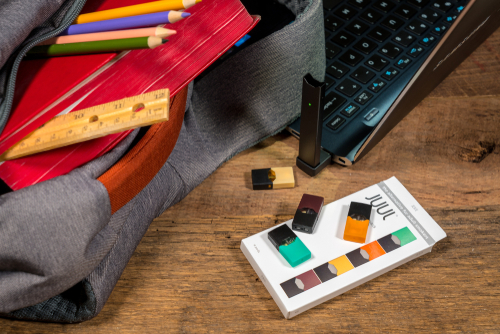 Kwame Raoul, the attorney general of Illinois, filed a suit against JUUL Labs, a famous brand of e-cigarettes. In a consumer-fraud case, JUUL is facing the charges of targeting its product to minors, misrepresenting the potency, and addictiveness of the nicotine used in its devices. The suit has been filed by AG Raoul in Cook County Circuit Court.
He said that JUUL was the monster in the market. He talked in a news conference at the Thompson Center about the lawsuit. He said that the lawsuit was the part of a multifaceted fight against the vaping sweeping. He said that JULL misrepresented the amount of nicotine used in its devices. He also charged JULL with the misrepresentation of the ability of the devices to help people quit smoking.
He said that JUUL had a hidden agenda to recruit a new generation of smokers. He called the claim of JUUL to help people quit smoking "false". The intention of JULL to help people quit smoking was a mask used by the company to hide its true intentions, according to AG Raoul. He told the media that JUUL devices were not approved by the US Food and Drug Administration for smoking cessation.
AG Raoul said that JUUL used social media for advertising the brand with brightly colored ads. Ngozi Ezike, the director of the Illinois Department of Public Health, supported the suit filed by Raoul. Ezike called vaping an epidemic in the US and in Illinois. According to a report, a substantial increase was noticed in terms of vaping among high school and middle school students from 2011 to 2015. 26% of the senior students were vaping in 2018, Ezike highlighted.
The US has made huge progress in the last 10 years in terms of reducing the number of smokers and helping people to quit smoking. Ezike said, "We cannot stand idly by and watch the e-cigarette industry erase the incredible progress of the last 10 years". The US and Illinois students have started calling school washrooms "vaping rooms", according to AG Raoul.