LIHEAP Provides Illinois Families with More Funding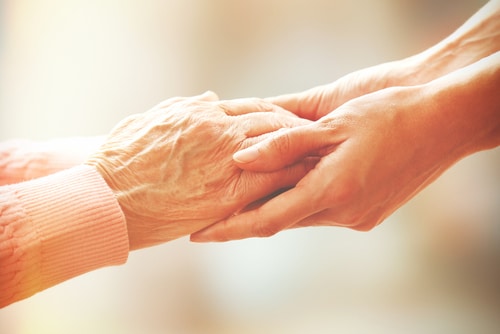 Today the Illinois Department of Commerce and Economic Opportunity (DCEO) and the Citizens Utility Board (CUB) are reminding residents to apply for $200 million remaining in utility assistance under Governor Pritzker's Help Illinois Families initiative – an expansion of the Low-Income Household Energy Assistance Program (LIHEAP) under ARPA. Designed to support Illinois' most vulnerable families and keep them from falling behind, the program will help cover the cost of heating and energy bills, including expanded benefits provided this year from $750 to $1,000, on average per household, allowing more assistance to Illinois families for utilities this season than ever before.
To help residents take advantage of LIHEAP, the State and CUB are teaming up to host two free virtual events, in English and Spanish. These events will provide an overview of the program, as well as a live question and answer session allowing residents to get their questions answered in real-time.
Just in time for this year's holiday shopping season, the Illinois Office of Tourism recently announced 28 new small businesses, or 'Makers', as part of the Illinois Made program. Launched in 2016, the program inspires residents and visitors to discover the people, products and authentic experiences created by one-of-a-kind small businesses found in every region of the state. From vegan dessert makers, alpaca and hemp farmers, to a Chicago candlemaker with a mission to provide young moms with critical job training skills – each of the small businesses featured help make Illinois a unique destination for visitors.
This week-long celebration starts on November 15th and highlights the benefits of apprenticeship in preparing a highly skilled workforce to meet talent needs of Illinois employers across diverse industries by showcasing programs, facilities, and apprentices in their community.
To recognize and honor the struggles and triumphs of our Native American brothers and sisters, DCEO celebrates Native American Heritage Month and Veterans Day with a salute to Joseph Podlasek, founder and CEO of Trickster Cultural Center in Schaumburg. A member of the Ojibwe Tribe, Joe also created the National Gathering of American Indian Veterans, a yearly event designed to honor and support veterans of all cultures. Citing 'code talkers' contributions during war–"Not only was the Navajo language used, but 34 Native languages were formally used by the United States Military," said Joe.
During the month of November, DCEO is celebrating Native American Heritage Month (NAHM) with a series of webinars and Facebook Live events focusing on business resources available to Native American business owners.
The Native American Chamber of Commerce of Illinois is hosting their 3rd Annual Native American Professionals Breakfast. DCEO will be provide a presentation on resources for Native American-owned businesses. The event is sponsored by: Native American Chamber of Commerce of Illinois, Visionary Ventures, Native American Financial Literacy Services and Wolf River Consulting Group.
Source: elgindevelopment.com