Chicago officials travel to Texas to look for ways to address the migrant crisis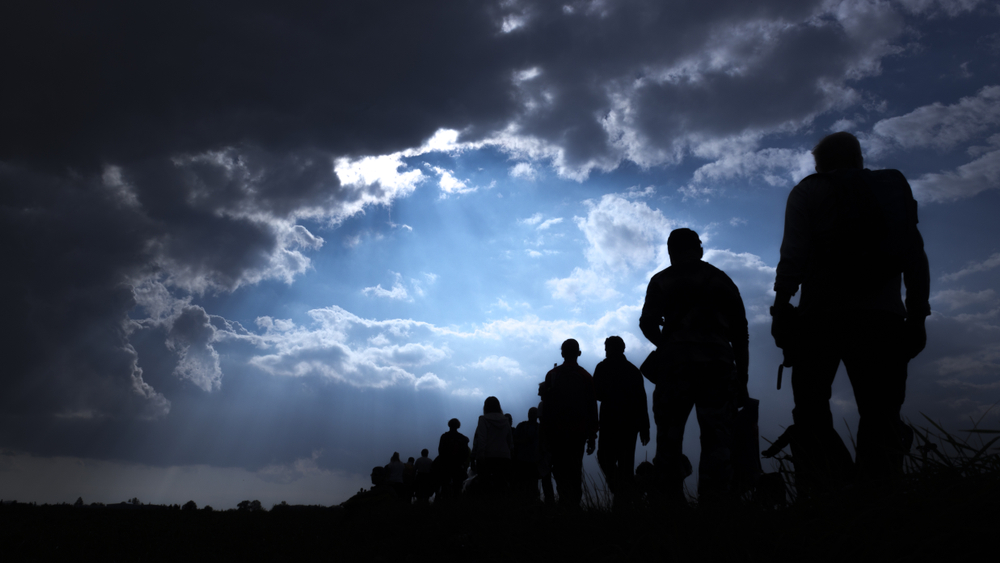 On the third day of their tour, a group of city officials is visiting Texas cities that have sent the greatest number of migrants to Chicago.
Why it's important With thousands of new immigrants straining the city's resources, the group is looking for answers as they warn that Chicago is running out of capacity.
What they're saying: "We're in distress," Ald. William Hall (6th), a delegation member, tells Axios. "It's like we're being left on our own at the deep end of the pool with no life vests."
Hall is calling on President Biden to free up federal funds for Chicago's migrant crisis, similar to what's provided to towns near the U.S.-Mexico border.
"El Paso [Texas] is able to involve so many different partners that help with operations and transportation for those who just crossed the border. Nonprofits like The Red Cross help take the stress off the local government here."
By the numbers: As of Wednesday, there are 11,307 residents in Chicago shelters, while 3,739 are awaiting placement at police stations and both major airports.
What's happening: Hall and a handful of city leaders spent the last two days meeting with government officials and service providers in El Paso. Thursday, they travel to San Antonio, followed by trips to McAllen and Brownsville.
After speaking to migrants, Hall says word is spreading that Chicago is overwhelmed.
"So when people are coming across the border lately, word is getting back that there might not be any room, that you might be sleeping on the floor and that it is getting cold."
Meanwhile, Mayor Brandon Johnson — who had planned to join the trip delegation before changing plans this week — and his administration are trying to find locations for their "base camp" plan to get migrants out of police stations before winter hits.
A top aide said a vacant lot in Brighton Park is under consideration but declined to share other potential locations, the Sun-Times reports.
What we're watching: For migrants who want to settle in Chicago, Hall wants to create a system in which nonprofits in the city and in Texas organize simple care packages that include winter coats and socks.
Groups in St. Louis are seeking a partnership with Chicago to send migrants there to help bolster the local workforce.
Source: www.axios.com