Maria Sharapova says goodbye to Tennis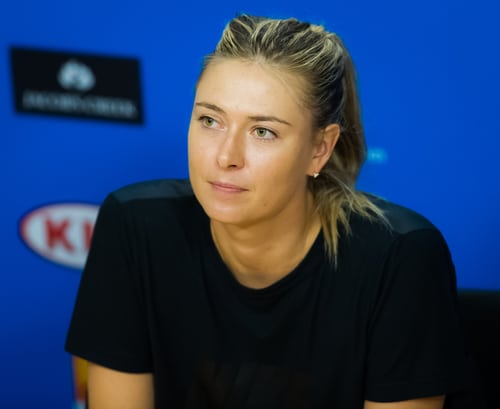 Jimmie48 Photography / Shutterstock.com
Maria Sharapova has announced her retirement from tennis on Wednesday. The Russian superstar will be remembered in many corners of her sport with respect more than affection, not that it will affect her. The 32-year-old Russian had arrived-in 1994 as refugees from the poison of Chernobyl with her father-in America from Sochi.
The father-daughter had $700 and not a word of English between them. She had won five grand slam titles and was ranked the highest earner in women's sport for 11 years in a row. Her icy demeanor and failure to build on an early victory over Serena Williams that grab the imagination as much as those fine achievements. She had defeated Williams in 2004 to win Wimbledon when she was just 17. She couldn't continue from that as she lost 20 of their following 21 matches.
Those defeats were never universally popular in the locker room. She didn't care much for her popularity but had the professional respect of her rivals. Her single-mindedness and fighting spirit were important aspects of her personality. Petra Kvitova, who beat Sharapova to win Wimbledon in 2011, was one of her few rivals to give her warm praise on Wednesday, describing her as a, "big champion".
The Czech said on Twitter "I know how tough it is to come back and play. She has been injured a lot. Of course she wanted probably bigger success than … her body allowed her to have." She added: "It was a pleasure to be with her on the tour, sharing the court with her. It was always great battles when we play together. So it's been always nice to share the court with her and I do always have respect to her."
Sharapova had divided opinions throughout her career. Most of which was when many players objected to her early return from a drugs ban in 2017 after she had failed a test for the banned meldonium the previous year. Sharapova's two-year ban was cut to 15 months but her comeback was far away from her peak.