Megan Rapinoe receives warning from Trump related to disrespect of US flag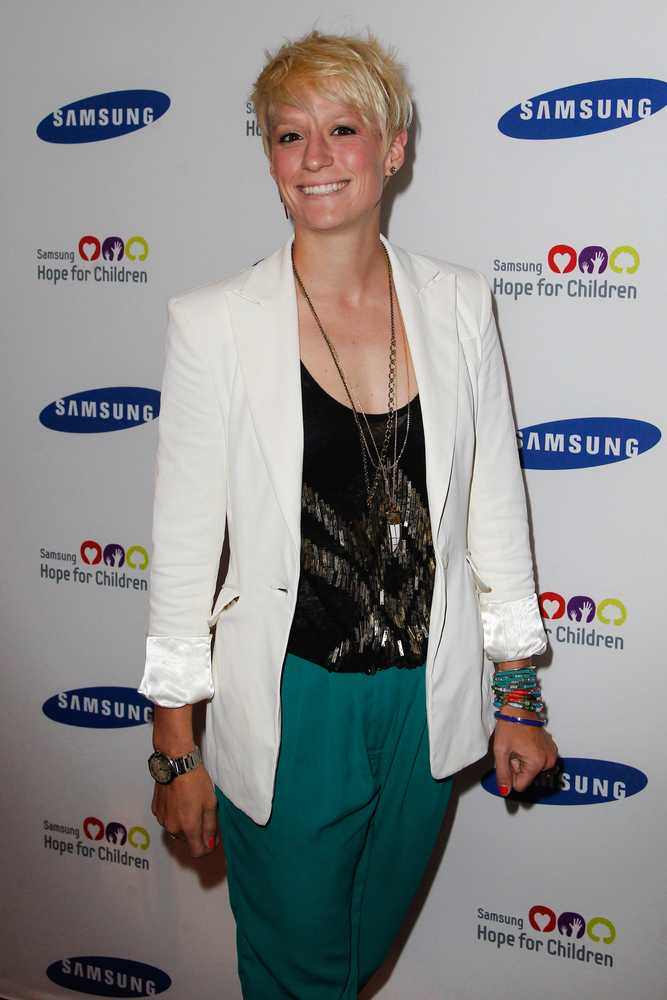 Debby Wong / Shutterstock.com
Megan Rapinoe, US soccer player, will not visit the White House if US wins the world cup, player says. Rapinoe scored two goals on Monday and took her team to the quarter-finals of the Women's Football World Cup 2019. She has received a warning from Trump on Tuesday of not to disrespect US flag.
Megan Rapinoe has won the Olympics and world cup for her country along with her team. She is the first white professional soccer athlete who kneeled during the national anthem. She did this act to record her protest against the social injustice in the United States of America. US soccer has passed a rule which orders the players to stand during the national anthem.
A recorded video can be watched on social media in which Rapinoe said, "I will not visit White House if we will win the world cup". Donald trump responded to her comments and tweeted, "Megan should first win and then talk about her visit to White House. The job is not yet done, and she should respect the White House, US flag, and her country". Trump also said, "We have not yet invited the team but now we invite the team not matter it wins or loses".
In the past, many other teams and players refused to visit White House after winning the championships. Cleveland Cavaliers and Golden State Warriors did not meet with president after winning the NBA championship. Philadelphia Eagles also skipped their trip after winning Super Bowl LII.
US soccer team met with Barrack Obama in 2015 after winning the world cup. Ali Krieger, veteran fullback, came on Twitter on support Rapinoe's video statement. She said, "I stand by Rapinoe and I do not support this administration". Trump said in his interview, "Rapinoe should not have done this during the anthem as it was inappropriate act". However, Rapinoe is one the US soccer players who fight with their federation over equal pay.