Meth trafficking leader sentenced to 30 years in Prison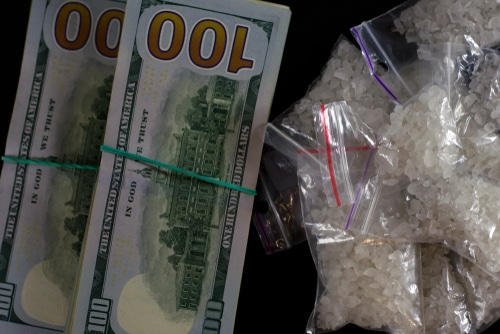 Travis Tuggle, 38, has been sentenced to 30 years in federal prison for his leadership role in a network that trafficked highly pure 'ice' methamphetamine in East Central Illinois. U.S. District Judge James E. Shadid sentenced Tuggle on Feb. 18. 2020. The judge gave the sentencing to the government's recommended sentence, 360 months, to be followed by 10 years of supervised release upon completion of the prison term.
According to court documents, Tuggle had pleaded guilty on Sept. 20, 2019. He pleaded that he is responsible for the distribution of more than 45 pounds of highly pure 'ice' methamphetamine. The distributed ice is valued at more than 1 million dollars at the time. The ice was distributed to drug users in Coles County from late 2013 through early 2016.
In 2013, when Tuggle began introducing 'ice' to this rural market, the meth available to most rural East Central Illinois users was typically impure locally manufactured methamphetamine. Tuggle started the drug trafficking conspiracy while incarcerated in the Illinois Department of Corrections in 2012. Once he got out on parole, he began recruiting accomplices.
The several accomplices he recruited had a history with manufacturing methamphetamine and knew local users in and around Coles County. Using the drug couriers from Chicago, he imported the methamphetamine to his Mattoon residence. The meth was transported by the couriers in spare tires and trap compartments, among other concealment methods.
His conspirators dealt the drug at wholesale and retail levels as he handled the money and dealt with his supplier and couriers. Tuggle even hired a woman to help him count the drug sales money. Some of the conspirators who helped Tuggle in this entire operation were Joshua Vaultonburg, Ryan Gaines, Casey Hughes, Brian Fuller, Anthony Gordon, Douglas Hatten, Timothy Whitmore, Clifford Colbert, and Juan Manuel Meza-Nunez.