Naperville Firefighters Battle Apartment Fire in 1600 Block of Country Lakes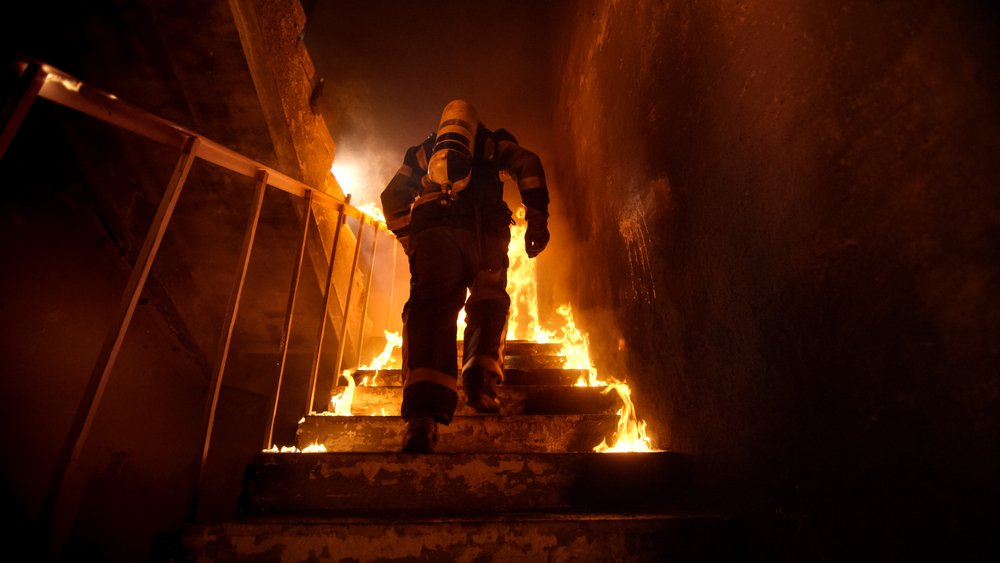 NAPERVILLE, Ill. — At 12:15 PM today, Naperville's Public Safety Answering Point (PSAP) received a report of a stove fire in an occupied three-story multi-family residential apartment building. A General Alarm was dispatched for the kitchen fire. A General Alarm assignment consists of three engines, two ladder trucks, one squad, two ambulances, two shift commanders and two rescues, for a total of 26 personnel. Within four minutes of the initial 911 call, the first companies arrived on scene and Engine 4 had no smoke showing from the exterior. Upon further investigation E4 reported smoke coming from a first-floor apartment. E4 found a fire in the kitchen on the stove with extension to the cabinets and microwave above. The resident had evacuated the building and activated the fire alarm alerting other residents. E4 pulled a 1 ¾" hose line and extinguished the fire within five minutes of arriving on scene.
Naperville's Transportation and Engineering Division was contacted, and the individual apartment was determined to be uninhabitable for occupancy. The Naperville Fire Department was assisted on the scene by the Naperville Police Department. Red Cross was contacted, and building management was also assisting the occupants with finding accommodations. It was determined that the fire was due to cooking.