Naperville's PSAP extinguishes structure fire in W. Chicago Avenue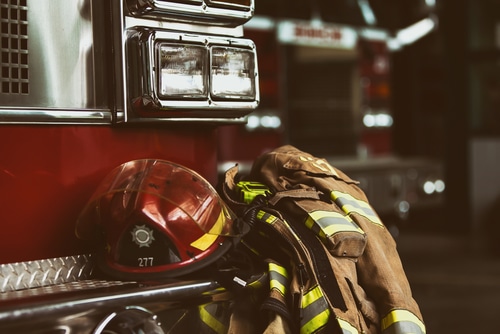 The Public Safety Answering Point (PSAP) of Naperville received a call for a structure fire in the 0 block of W. Chicago Avenue on May 4, at 7:52 am. According to the call, a structure fire broke at a two-story mixed-use building. The building is used for a residential over commercial purpose, according to the PSAP officials.
According to the 911 officials, they sent a general alarm assignment to the reported address immediately. The general alarm assignment consisted of 10 pieces of fire apparatus and 24 personnel. The firefighting personnel included an incident commander and incident safety officer as well. Truck 1 arrived at the reported address at 7:55 am. The firefighters found a fire on the second-story deck of the building.
According to the fire officials, one occupant was found inside the building during a 360-degree survey. The firefighters assisted him out of the structure. The Truck 1 crew started the fire extinguishing operation by advancing the hose lines to the rear of the building. They were able to take control of the fire within five minutes of their arrival. They contained the fire to the back deck of the building quickly.
The fire officials said that the firefighter contained the fire to the deck and its contents. The fire could not enter the building. The firefighters performed a minor overhaul and ventilation operation to identify the areas of high heat and remove smoke from the building. The Naperville Police Department, the Naperville Transportation, Engineering and Development Team (TED), and Naperville Fire Department Fire Investigators were also present on the scene to assist the Naperville Fire Department.
According to the fire officials, there was no need for Station Coverage for this fire incident. All of the occupants and the firefighters remained safe during the incident. The Naperville TED declared the building habitable after inspection.