Nancy Pelosi alleges Donald Trump of being in a 'cover up'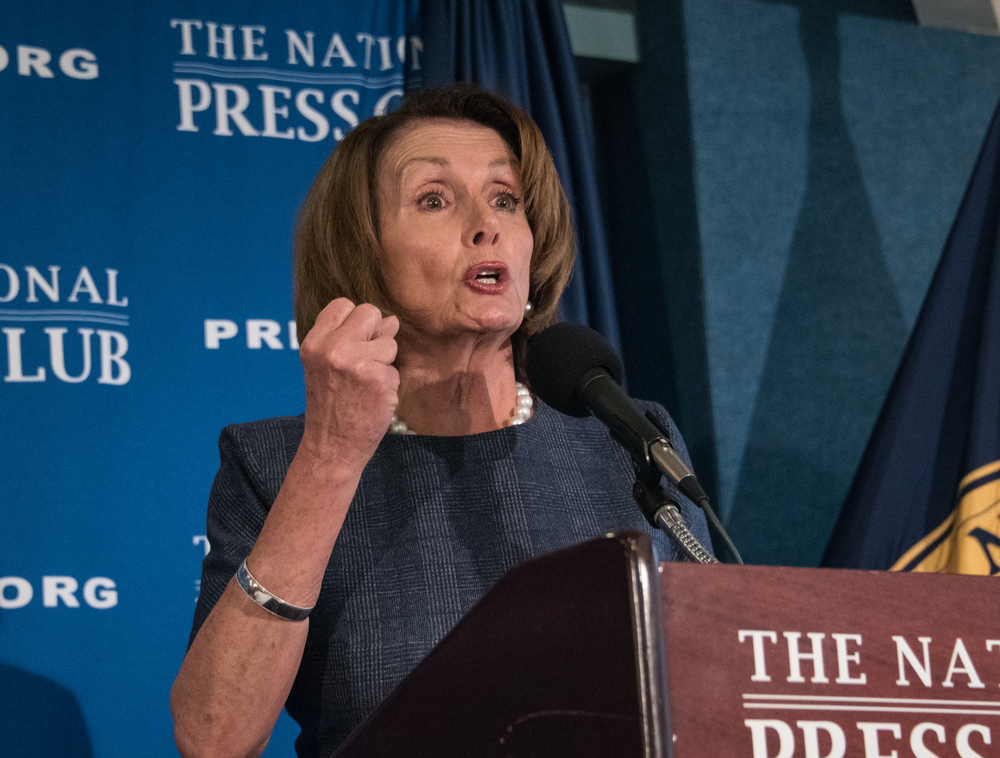 Albert H. Teich / Shutterstock.com
United States House Speaker Nancy Pelosi have said that President Donald Trump is engaged in a 'cover-up'. She said these remarks on Wednesday about an hour before a White House meeting with the President. These remarks come at a time when the Democrats of the US Congress are debating whether to impeach the President or not.
Pelosi was talking to the reporters after a morning meeting of House of Representatives Democrats and said that no one is above the law which includes the President as well. She said that she believes that the President is engaged in a cover-up. The president is stonewalling multiple congressional investigations by ignoring subpoenas, refusing to allow current and former advisers to testify, and not handing over documents, steps that have aggravated a confrontation with Congress.
There was a meeting scheduled midmorning between the President and Pelosi along with other congressional leaders. The point of agenda was the bipartisan infrastructure development plan. There is a power struggle going on between Trump and Democrats in the House. The struggle going on over the ability to investigate Trump as he is exerting that his advisers don't have to respond to the lawmakers' inquiries.
The inquiries are related to Mueller's investigation to the President's personal finances and businesses. The Democratic chairman of the House Intelligence Committee said on Wednesday he would hold off enforcing a subpoena against Attorney General William Barr after the Justice Department agreed to turn over materials relating to an investigation into Russian election interference.
The call for impeachment of the President is growing since former White House Counsel Don McGahn had ignored a subpoena from the House Judiciary Committee on Tuesday to appear and testify.