Radio icon Tom Joyner signs off as host of 'Tom Joyner Morning Show'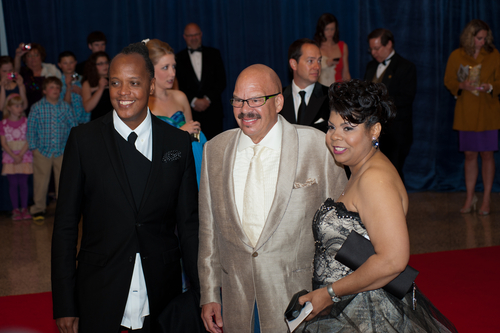 Rena Schild / Shutterstock.com
Tom Joyner is a famous radio host. He stayed on the air for the last 25 years. He has announced his retirement. His radio show, Tom Joyner Morning Show, was heard for the last time by the listeners. He is known for starting his show by saying, "Oh, oh, oh, it's the Tom Joyner Morning Show". He stayed on this show for at least 25 years.
Joyner hosted his last show on Friday morning. He said in a statement, "Twenty-five years ago, there was no template for a syndicated Urban radio show." He added that they worked hard for making his show successful. The main aim of his show was to entertain, inform, and empower African-American listeners, according to him.
"The Rickey Smiley Morning Show" will take place of the "Tom Joyner Morning Show". The Radio Insight announced that the Rickey Smiley show would be a program principally on hip-hop stations. The Joyner's affiliates will move on to this show, according to the Radio Insight. Tom Joyner is running a non-profit foundation named "Tom Joyner Foundation".
Joyner is now 70-year-old and he said on his retirement that he would devote his future life to his foundation. The Tom Joyner Foundation works to provide scholarships to the students coming from historically black colleges and universities. Manu people sent best wishes to Joyner on Twitter. They admired the importance of Joyner's show.
Bomani Jones, a sports journalist, wrote, "It is hard to be entertaining, informative, and educational without ever talking down to your audience." Jones sent the best wishes to Joyner and his team. Sen. Kamala Harris said that Joyner was a legend. Harris said that Joyner lifted up all voices and played a crucial role in building the community. Harris once came on the show as a guest. She said, "It was an honor to be a guest on the Tom Joyner Morning Show". Joyner said that he would focus on his foundation after his retirement.