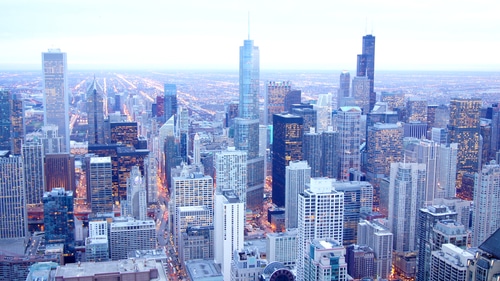 Christian Heinz / Shutterstock.com
Illinois Governor J.B. Pritzker applauded the imminent move to the third phase of the Restore Illinois plan. He was addressing the daily coronavirus briefing on Thursday. The state is moving towards easing restrictions statewide setting guidelines for tiers of businesses to reopen.
Pritzker said at the Thompson Center in Chicago, "Starting tomorrow, all areas of the state are eligible to reopen in accordance with Restore Illinois Phase 3," also known as "Recovery." He added, "offers specific guidance on how things like outdoor dining, outdoor recreation, manufacturing, retail, personal-care services, and offices can move forward with safety measures in place." The guidelines are laid out specifically online.
Illinois Public Health Director Dr. Ngozi Ezike has announced 1,527 newly confirmed cases of COVID-19 Thursday. The state total has reached 115, 833. The statewide death toll reached 5,186 with 104 new deaths. However, the figures remained consistent and well below the levels of a few weeks ago. The COVID-19 hospitalizations remained well below 4,000 statewide.
"As a state, we are definitely headed in the right direction," Ezike said. "We have successfully met the metrics to advance into Phase 3. But we must still proceed with caution." Ezike and Pritzker announced new rules under the Department of Public Health calling for nursing homes and other facilities offering long-term care. Those facilities will establish their own individual guidelines for testing procedures and to confirm a set relationship with a testing lab.
"COVID-19 is unrelenting, and it has visited its worst effects on older Americans," Pritzker said. "But our state will continue to use every resource at our disposal and the collective medical experience from across the nation to protect our seniors throughout this crisis."