Springfield Police Department Responds to Firing Shots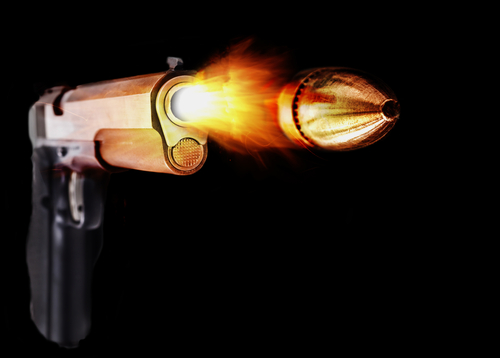 Springfield Police Officers, on June 17, at approximately 7:53 a.m. responded to shots fired call in the area of 16th and Reynolds Street. The officers met with the victim. The victim said she was arguing with an individual identified as Kordell Radcliffe inside his vehicle.
Radcliffe, (male, age 32, of the 3100 block of Butler). The victim got out of the car and ran away. The victim said she then heard a gunshot from directly behind her. Officers, a short time later, located Radcliffe's vehicle in the 2200 block of Yale Boulevard. The saw him enter a home.
The Police made contact with the uncooperative occupants. The perimeter of the residence was secured by the officers. The Springfield Police Department's Crisis Response Team arrived. The team convinced Radcliffe to exit the home.
He was taken into custody without further incident. Inside the home, a firearm was located. Radcliffe was transported to the Sangamon County Jail. He is facing charges of aggravated discharge of a firearm and unlawful use of a weapon.
His booking photo will be available through the Sangamon County Jail. Please contact the Springfield Police Department at 217.788.8311 and/or Sangamon/Menard County Crime Stoppers at 217.788.8427 if you have any information concerning the crime.